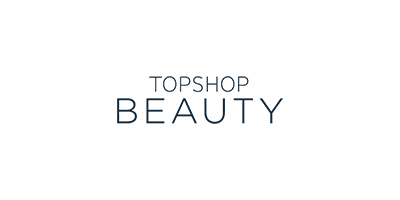 Topshop Beauty
We all love this fabulous fashion brand but they also have wonderful, trendsetting beauty products that are inspired by what's trending and we've seen on the runway and in magazines.
Topshop has been around since the 60's and sits beautifully between high street and high end with amazing high street prices but high end looking items that are distinct, unique and high in quality.
After successfully dominating fashion, it was only right that Topshop looked into diversifying what they have to offer and did just that. With Topshop introducing beauty and own buy makeup,Topshop Beauty launched in 2010 and is leading the way in high street beauty, with it being the only high street makeup brand to be at London Fashion Week every season.
No matter what you're after, do you need a bold lipstick for an evening out? A cute nail polish? Or perhaps a shimmery and bold statement eyeshadow? Whatever the occasion, mood or if you just need your essentials, you can find beauty products to enhance and encapsulate your own unique style at incredible, Topshop Beauty.