Complete Guide to Tan Enhancers and Accelerators
By Luke Chapman, Content Writer
With our tan enhancers guide, you can find out everything you need to know before buying or using the product including how can you enhance your tan and what is the best tan enhancer. If you're ready to buy or want to see our selection, visit our tan enhancers and accelerators page.
Tan Enhancers and Accelerators FAQs
How can you enhance your tan?
Enhancing your tan is something we would all like to be able to do, and luckily, tan enhancers make it easier than ever. If you're someone who tans easily, then a tan enhancer is a cheap and convenient way to maintain you golden glow throughout the year. The nature of tan enhancers amplifies your skin's production of melanin, which helps the skin produce a sun-kissed complexion.
You can opt for fake tan or hours of sunbathing, however, neither option is as safe or effective as tan enhancers. They're preferable to fake tan due to their natural-looking finish, and they're safer than sunbathing because they require less time underneath the rays of the sun. They're a seamless way to get your dream colour, and they require minimal effort - what more could you ask for?
A bottle of efficient tan enhancer should last you for a few weeks, maybe even in a couple of months, so you don't have to constantly refresh your tanning selection to keep your colour. Apply the lotion every day, and you soon start to notice a welcome difference in the colour of your tan.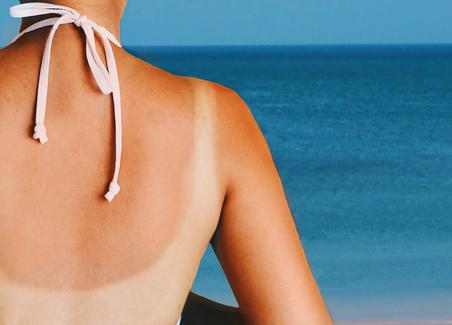 What is the best tan enhancer?
Most of us look better with a tan, and as we've come to that realisation, many brands have tailored their products to help us achieve that sun-kissed glow. Tan enhancers are one of the best ways to achieve a bronzed complexion: they're easy to apply, relatively inexpensive and they deliver a natural tan as opposed to a synthetic colour. Laced with natural, healthy and active ingredients, the formulas deliver a gorgeous colour as well as soft, smooth and clear skin - the perfect combination.
The rich variety of lotions allows you to find the tone that's right for you; give a subtle glow to pale skin or get a deep, warm brown reminiscent of Latin America. The lotions are perfect to apply before you head off on holiday, or if you want an effortless way to maintain a tan throughout the year.
Brands like St Moriz, Lancaster and Piz Buin cater to all tones, budgets and lifestyles. You can find an efficient, affordable formula for less than £10, or a deluxe lotion for around £35-40.
How to use a tan enhancer?
When you can have the opportunity to show off a golden tan all year round, why not take it? Tan enhancers are the best way to achieve and maintain a natural tan, and they're extremely simple to use. Due to their incredible softening and hydrating qualities, most tan enhancers can replace your moisturiser, especially during the summer months.
If you're after a lotion that provides a sun-kissed complexion and silky-smooth skin, scour the ingredients list for coconut oil, aloe vera and Vitamin A - this is the trifecta that guarantees a healthy, natural-looking tan. To apply the lotion, simply use it like a moisturiser; squeeze a healthy amount onto the palm of your hands, then lather it all over your body. Make sure you cover all areas that you want to tan, and apply the lotion evenly to avoid patches.
Let the skin naturally absorb the lotion, and then apply more if you feel like there's some areas that you missed. Repeat this process daily for 2-4 weeks and your skin should show a tangible difference.
How long does a tan enhancer take?
Getting that golden complexion is one of the best parts about a summer holiday in the sun, but some of us like to get that deep, dark tan before we jet off on the plane. Tan enhancers are the best way to accelerate the tanning process, but it can be tricky to get the timing right: you don't want to get the ideal, olive colour too early, but you also don't want to still have a pale complexion by the time you land.
To make sure your tan is at its peak colour when you arrive, its best to apply a tan enhancer 2-4 weeks before you set off. This gives your skin plenty of time to build up its melanin production, so your complexion is looking and feeling healthy throughout your holiday. Whether you should wait four weeks or two weeks prior depends on how quickly you tan; if you have pale skin that takes a while to get some colour then it's best to opt for a month before, whereas if you tan quickly then two weeks should suffice. If you're somewhere in the middle, we suggest three weeks just to be sure.
Alongside its obvious benefits, a tan enhancer is filled with hydrating, skin-loving ingredients which give your skin plenty of moisture. They can often replace your moisturiser during the summer months, saving you a bit of extra cash.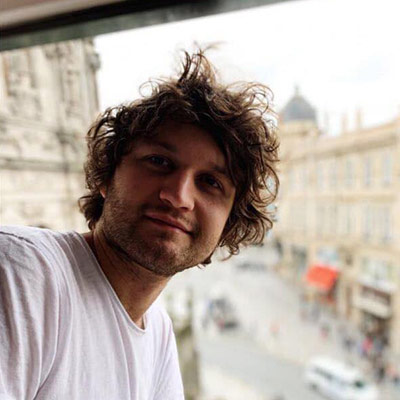 After six years of experience in content writing, Luke followed his passion for male grooming, particularly fragrances, hair styling and natural skin care.