Lip Balm with SPF Guide
By Luke Chapman, Content Writer
With our lip sun protection guide, you can find out everything you need to know before buying or using the product including do lips need sun protection and can you put ordinary sun cream on your lips. If you're ready to buy or want to see our selection, visit our lip balm with spf page.
Lip Balm with SPF FAQs
Do lips need sun protection?
Anyone who has been on the ski slopes without wearing lip sun protection understands its importance. Your lips can be just as exposed and vulnerable to UV rays as the rest of your body, so it's vitally important to make sure they're protected when you're out underneath the rays of the sun. In fact, some experts say your lips are even more vulnerable to the sun due to a lack of melanin, which gives extra weight to the importance of sun protection.
Failure to properly protect your lips can lead to skin cancer, premature signs of ageing and irritated skin. The skin around your lips is naturally very thin and lacks sweat glands, therefore it doesn't have as much protection as the rest of your body. For that reason, your lips often dry out quicker, become chapped and are very vulnerable to sun damage.
There's a common misconception that the darker colour of the lips protects them against the sun, but that's just the amount of blood vessels in them. They actually need more protection, so get stocked up with a potent sun protection product.
Can you put ordinary sun cream on your lips?
You can,but we wouldn't recommend it. The makeup of your skin and lips is entirely different, therefore they need to be protected in different ways. The skin around your lips is much thinner therefore they need a more intricate formula to fully protect them against the harmful rays of the sun. Your lips also don't contain any melanin, so they're much more vulnerable than the rest of your face and body. When your lips don't have as much protection as your face, it makes sense to give them more protection.
Another, slightly less practical, reason to avoid placing regular sun cream onto your lips is the taste. Many sun protection remedies contain chemicals which produce an unpleasant taste when placed on your lips, and there's a small chance you could accidentally ingest the lotion. Lip sun protection formulas generally contain natural ingredients with pleasant flavours such as berry or raspberry, which makes for a much more enjoyable sensation.
What SPF should you use for your lips?
The components of your lips and skin are completely different, therefore the types and strength required for both greatly differ. The skin around your lips is much thinner than the rest of your face, which means it needs more protection from the sun. Most dermatologists agree that SPF30 is the ideal strength for the lips, which is enhanced by a formula that also moisturisers and softens.
Your lips don't contain any melanin, which makes them extremely vulnerable to the harmful UV rays of the sun. Anything less than SPF30 may result in damaged and chapped lips, which are very painful for a few days. In some cases, SPF15 has been known to be effective, however, it's not guaranteed and sun protection is an area where it's better to be safe than sorry.
Applying sun protection throughout the day is the best way to keep protected and prevent any UV rays penetrating your skin.
How often should I apply sun protection to my lips?
Your lips are more exposed to the sun than the rest of your body, therefore they need more care and attention. Reapply sun protection every few hours, maybe even every hour if you're extremely exposed to intense heat. If you're at particularly high altitude, for example you're going mountain climbing or skiing, it's imperative that you reapply lip protection constantly otherwise your lips will quickly become chapped and damaged.
If you're on holiday and lounging around the pool, keep lip protection close by or in your room so it's easily accessible. If you're out and about for the day, make sure you have some in your pocket or in your bag, otherwise your lips will feel the brunt of the sun if they go an afternoon without protection.
Nearly all lip protection can be placed underneath lipstick, so you can still make your lips look full and luscious before you head for a night out.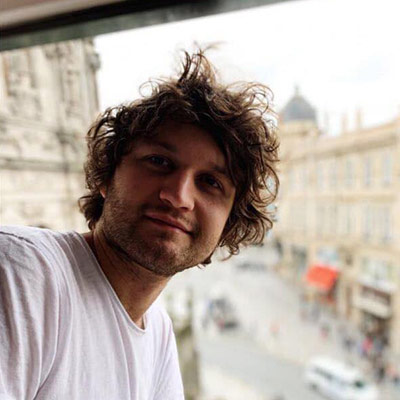 After six years of experience in content writing, Luke followed his passion for male grooming, particularly fragrances, hair styling and natural skin care.