Ultimate Guide to Face Toner
With our facial toners guide, you can find out everything you need to know before buying or using the product including what is skin toner and when should we use toner. If you're ready to buy or want to see our selection, visit our face toner page.
Face Toner FAQs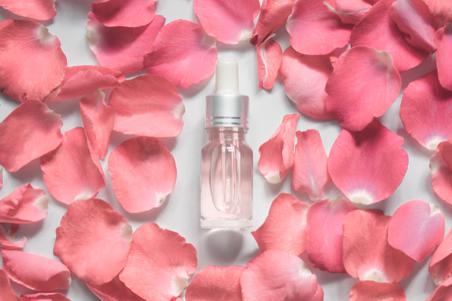 What is skin toner?
Toner was once seen as an unnecessary and harsh step in skincare; however, reimagined modern toners are now a nourishing and hydrating component of any beauty and grooming routine. Usually a liquid or spray format, toners help cleanse and clarify the skin. It is the first leave-on step in your routine, which treats your skin rather than a cleanser which you wash away.
Plenty of leading skincare brands have released toners suitable for a range of skincare types. Popular high-street choices include Garnier, The Ordinary and Revolution Skincare, while much-love luxury brands include the likes of La Mer, 111SKIN and Goop.
When should we use toner?
It can be a be a bit confusing to understand which step comes when, but most skincare routines follow as cleanse, tone, then moisturise. First, start by removing impurities from your skin using a facial cleanser (usually a balm or cream) and then follow with your chosen toner. Simply apply to a cotton pad and swipe over your face or spritz straight from the bottle. Then, once that product has fully absorbed into the skin, follow up with your favourite serum, moisturiser and eye cream. And, in the mornings, don't forget your SPF protection.
What does toner do for your skin?
It may just seem like an extra product to worry about, but skin toners have plenty of major benefits. Gone are the days when they strip your skin of its natural oils, instead they can actually help cleanse, brighten, purify and balance your complexion. Depending on your skin type you can find a toner to fit your needs exactly.
Toners contain ingredients which help tackle skin concerns such as acne, dullness and oiliness. Star ingredients often include, antioxidant rich vitamin C, acne-fighting salicylic acid and brightening AHAs. If you're searching for a specific one, use of drop-down ingredient preference filter. Not sure where to look? Browse our beauty glossary to find out more.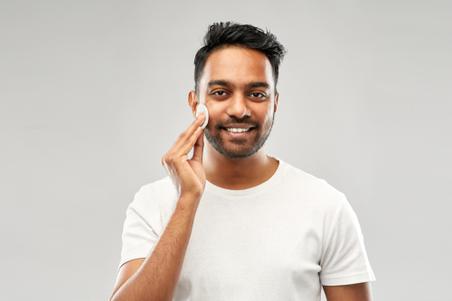 What are the best skin toners for men?
Here at Cosmetify, we have a range of the very best skin toners for men. They are a welcome step in any grooming process, especially if you suffer from extra dryness or irritation from fuzzy facial hair. Toners are also a great way of helping men who struggle with breakouts and acne-prone skin.
Choose from a range of leading skincare brands including Kiehl's, Neutrogena, Paul's Choice and Dermalogica. Each provide different skin benefits, so be sure to use our search filters to find one suited to your skin type. This is the perfect way to find your favourite facial toners, as well as new releases from lesser known brands.