Ultimate Face Cleanser Guide
By Rebecca Jenkinson, Beauty Writer
With our cleansers guide, you can find out everything you need to know before buying or using the product including should I use skin cleanser every day and what does a skin cleanser do. If you're ready to buy or want to see our selection, visit our face cleanser page.
Face Cleanser FAQs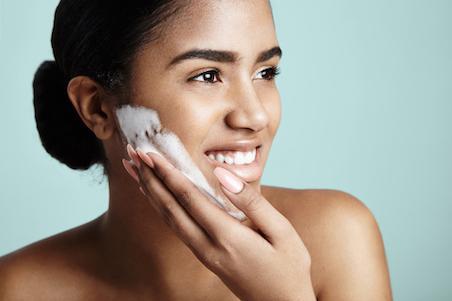 Should I use skin cleanser every day?
The simple answer is yes, absolutely! Whether you're wearing makeup or not, it's still important to cleanse your face at the end of the day. This helps remove product build up, impurities and dirt from left over traces of makeup, SPF or daily pollution.
For oily skin types, we also recommend cleansing your face in the morning as well to help balance your natural oils. However, if you have dry or sensitive skin, a morning cleanse might not be necessary. Follow this with your favourite toner, serum, eye cream, moisturiser and SPF. Not only will this help your skin appear clearer and healthier, but it also ensures your makeup sits better on your skin.
What does a skin cleanser do?
Basically, a skin cleanser removes all the grime from your complexion. Cleansing daily helps rid your skin of oil, dirt, dead skin cells and impurities. Not to mention, it unclogs your pores to help prevent excess sebum and acne. Lots of beauty buffs recommend double cleansing. The first cleanser is usually an oil-based formula or a micellar water to easily remove your makeup, whilst the second offers a deeper, more thorough cleanse. This helps keep your skin feeling fresh and looking blemish free.
A skin cleanser is your one stop shop to washing away the remnants of the day, leaving your skin ready for treatments, oils and serums. Nourishing skin cleansers can also help boost hydration and prevent premature ageing from pollution.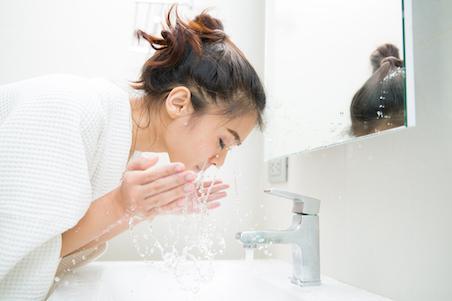 Do you have to wash off cleanser?
Yes, you have to wash your cleanser off straight away. Whether it's a gel, cream, balm or lotion, cleansers keep your skin feeling squeaky clean and remove the dirt. That's why it's important you don't leave the impurities sitting on your face and instead quickly remove using your chosen solution. Simply, massage the cleanser into your face using small circular motions using your fingertips, an exfoliating sponge or a facial cleansing brush. Then rinse away with lukewarm water and a face cloth.
Cleanser are the first step in your skincare routine. They make way for other nourishing skincare goodies and help the effectiveness of toners, serums and moisturisers.
What is the best skin cleanser?
This is all depends on your skin type and your specific skin concerns. Luckily, at Cosmetify we have drop-down skincare filters so you can refine your search to fit your requirements, whether you have acne-prone skin or live a cruelty-free lifestyle. Simply search by ingredient preference, format and skin benefit to find the best skin cleanser for you.
We have a huge selection for you to choose from, including vegan-friendly must-haves and cleansers suitable for sensitive skin. Better still, we have a great mixture of leading high-end skincare brands like REN, Sunday Riley, Emma Hardie and Tata Harper, as well as affordable brands such as The Ordinary, Garnier and CeraVe.
If you need more help, just take a read of our guide to the best cleansers for your skin type.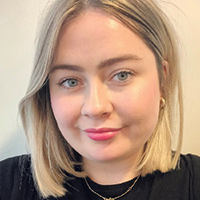 Rebecca is a content writer with over three years' experience and a keen interest in cosmetics. Cosmetify allows her to combine her blogging skills with her passion for beauty.