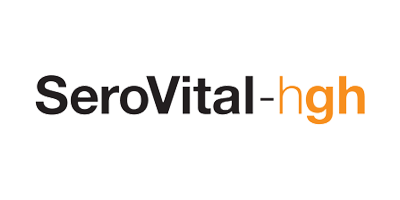 SeroVital
After 25 years of scientific research into aging, SeroVital is a daily supplement that nourishes the pituitary gland to enhance the production of human growth hormone (hGH) within the brain.
This one-of-a-kind dietary supplement is specially designed with a leading science breakthrough formula (that is hormone-free, steroid-free and stimulant-free) to naturally increase the production of hGH, which is often linked to ageing.
SeroVital is the world's first (and only) clinically proven hGH secretogogue formulation that is shown to increase the body's hGH levels by an average of 682%.
The Human Growth Hormone is known as the 'Youth Hormone' or 'The Fountain of Youth'as experts believe that the hormone is closely linked to ageing, as the production of hGH drops dramatically as we get older.
SeroVital offers supplements and newly introduced skincare which are suitable for both men and women to use. The scientifically-validated and patented formula brings an abundance of health benefits in relation to sleep, skin, energy and fat.