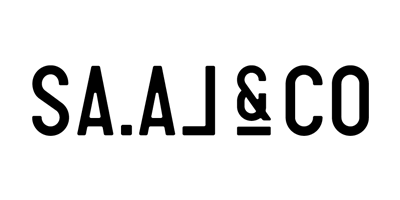 SA.AL & CO
Developed and designed in Austria, SA.AL & CO have created a natural, vegan skincare brand for the everyday, 'demanding' man. The company uses natural and naturally derived ingredients sourced primarily from the clear, alpine spring waters of Tyrol to add a true zing of freshness and vitality. Not only does SA.AL & CO boast a certified natural skincare title, but each product also comes in a unique yet trendy brushed and aluminium tube or bottle made from 99% recycled material. Their aesthetically pleasing designs and skin-loving contents making the brand a must-have for any man's shelf.
SA.AL & CO take pride in highlighting their philosophy of producing their product in small batches, which is why you'll find a unique and individual batch and bottle number on each item. They even allow you to add personalisation with a handwritten inscription of your choice, making their collection the ultimate gift.
See what SA.AL & CO can do for your skin and discover the power of naturally derived ingredients.