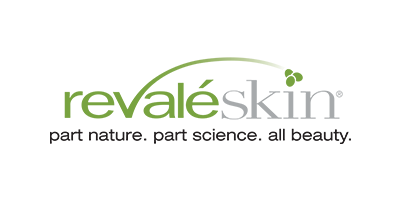 Revaleskin
Founded in 2007, Revaleskin is a revolutionary skincare brand that will heal and treat common skin issues to leave your skin full of health and a beautiful glow. But it also contains tremendous anti-ageing properties that will allow you to turn back the hands of time.
Their collection of cleansers, treatments, moisturisers, serums and more are clinically proven to defend against and repair the common signs of skin ageing with broad-spectrum antioxidant protection. And what sets this brand apart from the rest is its use of coffeeberry in the formulations, as this well known antioxidant-rich fruit that is high antioxidants will shield your skin from any free radicals and damage for the future.
What's more, Revaleskin's formulations include a nourishing botanical complex that will leave your skin soft, supple and healthy even if you have sensitive or rosacea-prone skin. With Revaleskin you can reclaim confidence in your skin, wrinkles and fine lines will look visibly reduced and your complexion will exude radiance like you've never seen before. Revaleskin – part nature, part science and all beauty.