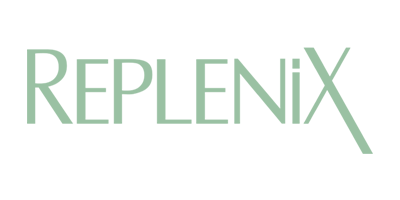 Replenix
Are you tired of a dull, lacklustre complexion? Well, luckily Replenix has an array of scientifically led products that utilises the powerful properties of green tea to give you skin that looks and feels overall more healthy and youthful.
All Replenix's products will contain only the purest, high-quality green tea polyphenols which are a potent antioxidant that will not only enhance your skin but protect it from environmental aggressors. At Replenix they understand the beauty, skin and medicinal benefits of green tea which has been used in traditional medicine for thousands of years, which is why this amazing antioxidant is within all the products.
The specially designed anti-ageing, SPF and hydrating formulas will use an incredible selection of the finest and effective active ingredients to tackle common skin concerns such as acne, dark spots, fine lines, eczema and psoriasis.
Let this advanced brand rejuvenate the texture and appearance of your skin with ease with a range of expert and highly effective skincare products.