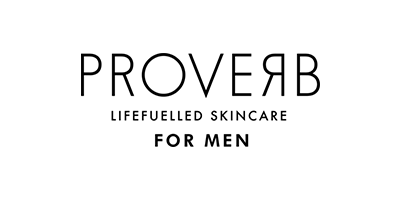 Proverb
Founded by beauty mogul Kirstie Sherriff, professional rugby player Luke Sherriff and Great Britain rower Ben Burch, Proverb is a British brand that's here to help men feel great about their skin.
With health at the heart of their mission, Proverb is here to help you look as good as you feel. This is why they only ever use clean ingredients that are free from petroleum, SLS and anything else you wouldn't want to put into your body. It's also why they're recognised as the first global male skincare brand to become EWG verified.
Their lab-proven formulas are bursting with proteins, anti-oxidants and enzymes – ingredients that are going to change your skin for the better. Designed for the man on the move, the athlete, the gym junkie, the man who cares about his physical and mental wellbeing, Proverb is here to drastically improve your skincare game and your life.
Shop moisturisers, facial scrubs and supplements today.