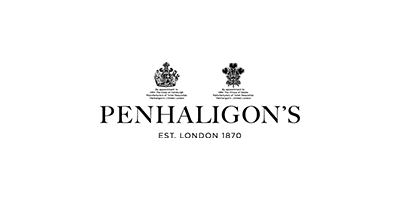 Penhaligon's
William Penhaligon – founder of Penhaligon's – sought out the idea of creating an innovative fragrance company when he arrived in the vibrant city during the 1860's. Known for his creativity and ambition, William drew inspiration from the neighbouring Turkish Baths on Jermyn Street which led to the creation of his first fragrance in 1874, titled Hammam Bouquet. Following the success of his first perfume, he opened his own shop within the same year, selling other fragrances and scented treats.
Today, Penhaligon's continue to create breath-taking fragrances that tell a tale, taking inspiration from their original roots. Sticking to the same principles that William used himself, Penhaligon's use the finest blend of natural quality sources along with the elegance of their heritage. Sophistication, integrity and personality are all traits that Penhaligon's excel in.
Alpine lavender, jasmine, rose & coffee absolutes, citrus oils and many other of the highest quality ingredients are used throughout the family of fragrances that belong to the prestigious company.
Discover the finest array of classic scents with the help of Penhaligon's.