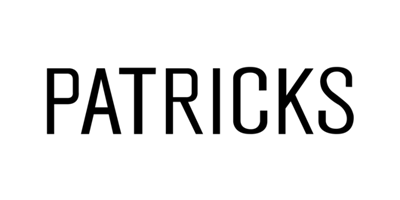 Patricks
Introducing Patricks, the men's hair care and styling brand that adds luxury to a range of must-have hair products. Using the highest quality raw ingredients within their formulations, they treat hair to an elevated and indulgent experience, resulting in healthy tresses and perfectly styled 'dos. Each product has been engineered by a team of world-renowned chemists in Miami, USA to provide you with the best styling opportunities possible.
It all started when a driven and resilient man from Bondi, Australia decided to create a high-performing, luxe range of men's hair products. Beginning the journey off as a small start-up venture, things took a sudden turn and Patricks became a multi-million dollar business. The company uses extensive men's hair care knowledge and pairs it with the best formulations to give you a range of trusted products.
Find your new favourite men's hair product below and unlock new styling possibilities.