Paco Rabanne Black XS for Her Eau de Toilette Spray
Paco Rabanne Black XS for Her Eau de Toilette Spray
This item is temporarily out of stock
Get notified when it's back in stock.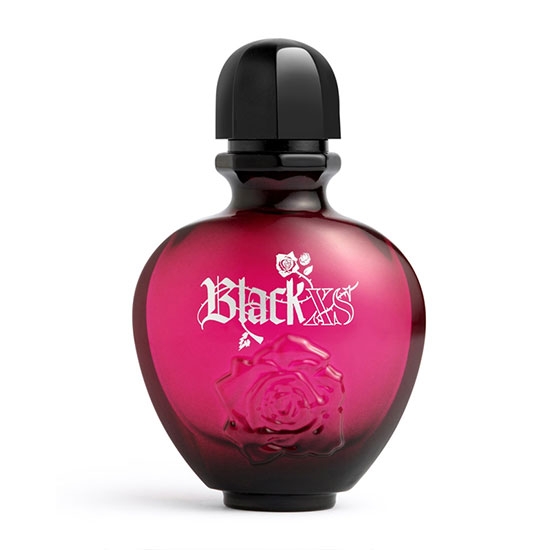 Product Details

Break the rules with a dare-devil scent that bursts with femininity, sensuality and confidence. Matching the iconic Black XS For Men, the Paco Rabanne Black XS for Her Eau de Toilette Spray has arrived for exciting, bold women everywhere.

This daring fragrance ticks all the boxes with its stylish pink and black exterior which boasts an embossed rose design, making it a must-have bottle for any style-savvy shelf. Enclosed in this unique bottle is a distinctive, floral and fruity aroma that compliments any occasion – in particular, evening events. Tamarind flower and cranberries can be found in the top notes, giving a sharp and spicy finish to awaken the mind and senses. Heart notes compliment the sharper tones well, thanks to its inclusion of hellebore rose and black violet. These two key ingredients add a sensual yet floral aroma to emphasise and encapsulate femininity. Massola wood and black vanilla cool the scent off, adding a sweet twist to the daring fragrance.

Turn the volume on your scent up with a little help from the Paco Rabanne Black XS for Her Eau de Toilette Spray.