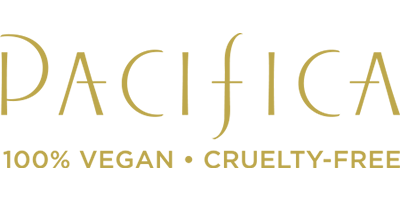 Pacifica
Beautiful, whimsical with divine fragrances, Pacifica is an enchanting skin, cosmetic and perfume brand, founded by Brook Harvey-Taylor and her husband Billy Taylor.
Founder Brook was always fascinated with scents from a young age and went on to study aromatherapy at college which led to her passion for perfuming. So, she set off on a journey to create fragrances that were unique and enchanting, when along the way she met photographer and filmmaker, Billy who shared her love of the great outdoors and ambition.
In fact, it was during a drive home from a surfing trip, the couple were inspired by nature, waves and fresh sea breeze and Pacifica was created. This creative, natural beauty brand does not only focus on the wonderful fragrances but is 100% vegan, cruelty-free and sustainable making it not only kind to your skin but to the earth.
What's more, the effective and safe formulas are encase in sophisticated, fun and happy packaging. Pacifica truly adds attention to detail and makes vegan skincare enjoyable and shows a real passion for beauty in all aspects. So why not explore the wonderful world of Pacifica today?