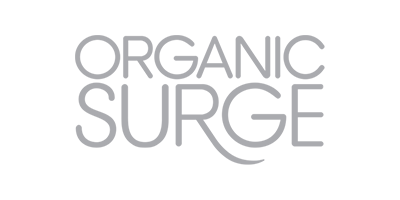 Organic Surge
As you may have guessed from the name, Organic Surge is a brand that prides itself on being organic, environmentally friendly and entirely cruelty-free. Few brands share the same admirable ethos as Organic Surge.
The brand's founder, Alan Mackenzie, was a previous sufferer from sensitive skin and when he couldn't find an affordable and natural product on the market, he decided to make one himself. Since that moment, Alan Mackenzie and Organic Surge have enjoyed great success with their wide range of products, appealing to vegans, vegetarians and anyone who prefers products that are gluten free.
The products themselves are made from entirely natural and organic ingredients, packaged in 100% recyclable materials and are all biodegradable. By using Organic Surge you really do lower your carbon footprint quite considerably.
Being environmentally friendly isn't the only plus point to Organic Surge, they also ensure their products are suitable for those with sensitive skin – a truly flexible product.