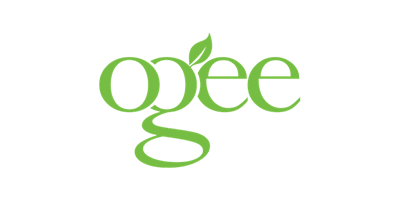 Ogee
Built on the foundations of organic, luxury and efficacy, Ogee set out to become the beauty brand that listened to women's needs and acted upon those desires. After years of research and development, founders and beauty gurus discovered the not-so-secret ingredient that was sure to change the face of their brand: certified organic jojoba seed. With jojoba's many beautiful benefits, Ogee decided to utilise this powerful ingredient to create their signature blend.
Today, Ogee continues to create organic, plant-powered products that are as every bit divine as they are effective. Their product line spans nourishing oils, cleansing cloths and concentrated serums, each made from clean, good-for-you ingredients.
If you're looking for a brand that holds the same conscious values as yourself and can deliver on their skin care promise, then this is the brand you need to be browsing. Shop their sumptuous collection right here and discover a world where organic and luxury collide.