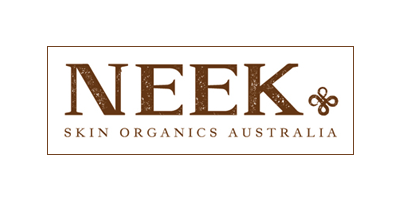 Neek Skin Organics
Meet Neek Skin Organics: the vegan skincare and lipsticks brand.
This Australian natural skincare company flaunts an extensive array of nurturing products that both care and beautify the complexion. Founder Angelique knows exactly how sensitive skin types suffer at the hands of common skincare nasties; as a sufferer herself, she soon learnt what ingredients to include in her formulations and which ones to avoid. By banishing the likes of parabens and other harmful chemicals, Neek Skin Organics have created an exclusive and skin-loving range that accommodates all skin types.
Through a process of trial and error, the brand soon discovered that Mother Nature herself held the answer to most skincare woes. Utilising the finest active and natural ingredients, Neek Skin Organics have created nourishing formulations that are essential for skin health and the prevention of ageing skin. Better still, you can indulge in this product line guilt-free as the brand stands strongly against animal testing, meaning these products are completely vegan and vegetarian-friendly. Recycling is practised throughout the company, helping to give back to the environment.
Grace your skin with the sheer power of nature, thanks to Neek Skin Organics.