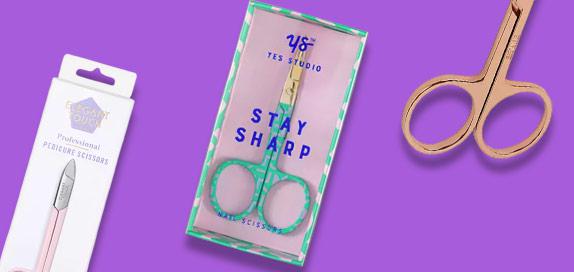 Nail Scissors Guide
By Luke Chapman, Content Writer
With our nail scissors guide, you can find out everything you need to know before buying or using the product including can you bring nail scissors on a plane and how do you cut a baby's nails with scissors. If you're ready to buy or want to see our selection, visit our nail scissors page.
Nail Scissors FAQs
Can you bring nail scissors on a plane?
You can, and you can sometimes bring them in your hand luggage too. If your nail scissors have a blade longer than 6cm, then they're gonna have to be placed in your suitcase because they will be confiscated by the airport security if found in your hand luggage. Any scissors longer than 6cm are viewed as a security risk and can be used dangerously.
If you've got a small, cute pair of scissors with blades less than 6cm long, then they're free to go in your suitcase or your hand luggage. If it's a long-haul flight, we understand why you might want to have them in your suitcase so you can freshen up during a layover. They're easy to slide into a travel bag and don't take much room, which make them the ideal beauty accessory for those of you who are constantly on the move.
If you don't think you'll be freshening up during the layover, it may be best to just place your nail scissors into your suitcase to reduce the risk of damaging them or confiscation.
How do you cut a baby's nails with scissors?
Cutting your baby's nails isn't something you typically prepare for during pregnancy, however, new mothers and fathers know just how quickly your child's nail can grow. During the first few weeks of your baby's life they're less in control of their movements, and long, loose nails could cut their skin if they flail wildly. A good pair of nail scissors makes it easy to keep your child safe and they're nails nicely trimmed.
If you've ordered a pair of nail scissors online and your baby's nails are growing at a rapid rate, you can put socks or mittens over their hands to stop them from scratching themselves. This isn't recommended as a long-term solution though - children need to explore with their hands in the early stages of their life.
When cutting your child's nails, it's best to do so when they're in a calm mood. Make sure to be gentle with them and avoid cutting or nicking their skin. In the very early months, it may be best to file them using scissors or an emery board. Never cut down the side of their toenails, which can cause ingrown nails.
Can you get left-handed nail scissors?
For decades, left-handed people have had to make do with handles intended for right-handed people. However, many forward-thinking entrepreneurs spotted a gap in the market and created left-handed alternatives. You can now get scissors which are purposely designed for lefties, making life that little bit simpler when you're going about your morning routine.
Initially, left-handed scissors were slightly more expensive than their right-handed alternatives, which was obviously unfair. Now, they're priced alongside regular pairs of scissors, so you don't have to spend anymore money to get a pair of comfortable scissors in your hands.
Most reputable nail tools brands now produce left-handed scissors to cater to the ever-growing demand. Most left-handed scissors will state they're purpose in the description, so you don't have to spend endless amounts of time searching for the right pair.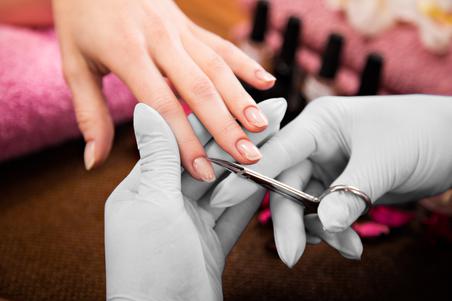 What are the best nail scissors?
As the beauty industry evolves, products like nail scissors are becoming more commonplace in our beauty sets. They may not be the sexiest part of your beauty collection, however, a premium pair of nail scissors make it a dream to preen your nails to perfection. All girls out there know that a gorgeous outfit isn't complete without killer nails, so get nails that are on-point with our top-of-the-range options coming in a variety of styles, shapes and sizes.
Such is the demand for high-quality nail scissors, many companies now produce them as their primary products. The Vintage Cosmetics Company produce stylish, chic and cool scissors usually with colourful and playful designs. They're the perfect gift for girls who spend a long time on their nails and enjoy a little bit of colour in their life.
Tweezerman are also one of the leading brands in nail scissors production, offering reliable and long-lasting products which can be used by newbies to nail care or beauty experts. A supreme pair of nails saves you the time, money and effort of a trip to the salon and lets you replicate the professionalism of the salon from the comfort of your home. Be your own personal stylist with scissors that are easy-to-use, vibrant and effective.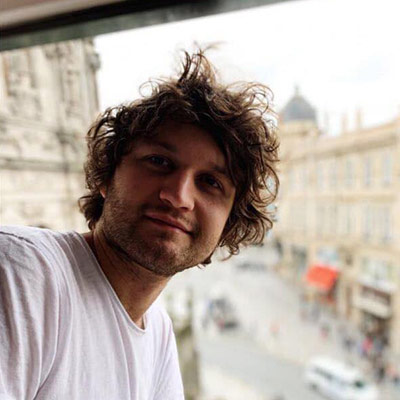 After six years of experience in content writing, Luke followed his passion for male grooming, particularly fragrances, hair styling and natural skin care.