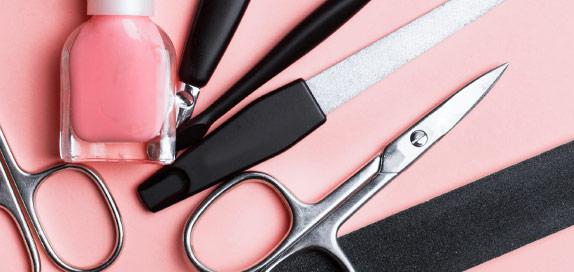 Complete Guide to Nail Tools
By Rebecca Jenkinson, Beauty Writer
With our tools guide, you can find out everything you need to know before buying or using the product including what are nail care tools and equipment and what are the nail tools used in manicure. If you're ready to buy or want to see our selection, visit our nail tools page.
Nail Tools FAQs
What are nail care tools and equipment?
Nail care tools are pieces of equipment that help keep your fingernails and toenails in tip top condition. This can include nail clippers, scissors, files, buffers and callus tools. These are essential nail care items that everyone should have in their bathroom cabinet. Whether you're treating yourself to a summer pedicure or want to maintain the perfect manicure, these tools make it a fuss-free process.
To find the best nail tools for the job, discover our wide array of tools and accessories for your hands and feet. Simply sort by category and then refine your search further using our drop-down filters. This helps you find everything from handy nail care kits to specialised foot files and pumice stones.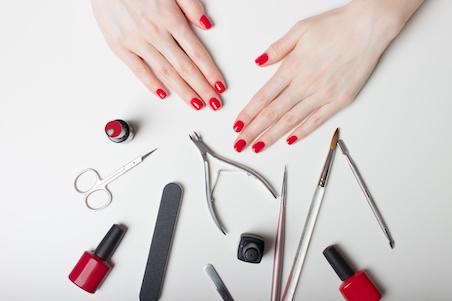 What are the nail tools used in manicure?
To achieve the perfect at-home manicure without stepping foot in the salon you need a few nail tools to hand, as well as your favourite base coat, nail polish colour and topcoat. This includes a cuticle pusher and cuticle scissors, which are essential for pushing back and trimming the cuticles if needed. Then you also need nails clippers or scissors to cut down any uneven or long nails. And then to achieve your desired shape you will need a nail file.
Also remember to have nail polish remover to get rid of any old polish on your nails and cuticle oils and hand moisturising products to keep your hands soft and smooth afterwards.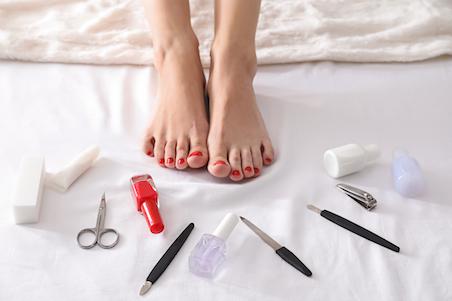 What are the best pedicure nail tools?
Treating yourself to a pedicure is the ultimate pamper moment. As well as the obvious nail polishes, there are a few items you will need to help keep your feet looking their very best – especially in sandal season. Essentials are foot files and callous removers, which you can use on a regular basis to remove dry skin. Then to keep your nails in check, you'll also need nail clippers, nail filers and cuticle clippers and pushers.
To keep your feet soft and smooth, we also recommend finding the perfect foot lotion. Or, for a little self-care treat add a foot peel or foot exfoliating treatment into your routine to keep your tootsies soft between pedicures.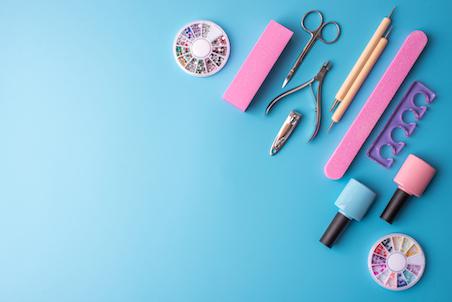 What are nail art tools?
Nail art tools allow you to buff and shape your nails into the perfect tip, while also helping you create fun designs, whether it's dots, stripes or something a little more complicated. Tools you can use are scissors, nail files, buffers, thin tip brushes, topcoats, nail polish correcting pens, tape and nail dotting tools.
Depending on what design you want to create, you first want to cut nails down to size and shape by filing in one direction. Then buff the nails to achieve a glossy look. Next apply your base coat and allow to dry. If you want to apply fun polka dots, you can use a nail dotting tool by dipping the small end into a polish and carefully dotting across the nail. To correct any mistakes, simply use a correcting pen. Then once you've finished your design, allow to fully dry before applying a topcoat to seal everything in place.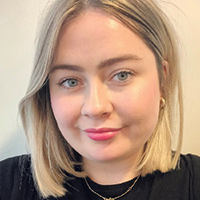 Rebecca is a content writer with over three years' experience and a keen interest in cosmetics. Cosmetify allows her to combine her blogging skills with her passion for beauty.