Ultimate Guide to Men's Shavers, Trimmers and Clippers
By Luke Chapman, Content Writer
With our men's electricals guide, you can find out everything you need to know before buying or using the product including why should I choose electrical over manual and are electricals worth the extra money. If you're ready to buy or want to see our selection, visit our men's shavers, trimmers and clippers page.
Men's Shavers, Trimmers and Clippers FAQs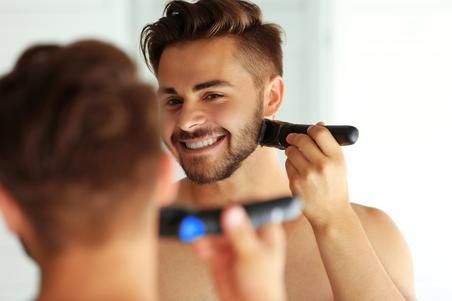 Why should I choose electrical over manual?
When you've been using manual razors for decades, converting to an electrical beard trimmer can seem like a daunting transition. However, it's a transition you'll be glad you made. Electrical items are the go-to in grooming because of their superior finish: for example, electrical beard trimmers allow you to seamlessly adjust the setting until you find the perfect length of facial hair. If you're not satisfied, just take it down another notch for a closer shave.
The potency of electrical beard trimmers or shavers allow you to shave off minutes when you're shaving your beard. You can effortlessly wield the trimmer until you get the optimum result.
Not only are they easier to use, more effective and convenient, electrical items also last much longer. Whereas a manual razor lasts for a few months, electrical products are typically reliable for years.
Are electricals worth the extra money?
In a word: yes. You effectively earn the money back with the longevity of the product; instead of forking out for a new razor every few months, a durable, reliable electrical item can last for several years. Investing in higher-quality products saves you money over a longer period, as well as saving you endless amounts of time with the efficacy of electrical products. Your morning routine feels smooth and effortless as opposed to rushed and stressed.
Such is the demand for electrical items in the modern world, most top-quality products are very affordable. You can find budget-friendly, deluxe electrical shavers and beard trimmers here from all the most distinguished brands.
Are they more difficult to use than manual products?
Not at all. The weight and feel of an electrical beard trimmer or shaver can take some getting used to, however, after a couple of uses you wonder why you never took the plunge sooner. They're expertly designed to fit comfortably in your hand, lightweight enough to manoeuvre with ease and adjustable with just a simple click.
Every product comes with clear and concise instructions, just in case you're not entirely confident on your first try. But don't worry, it won't take long before you get the confidence to wield your electrical must-have without any thought.
How do I know which product is best?
It all depends on what you're after. If you're someone who sculpts their facial hair most days, you want a trustworthy, reliable and easy-to-use beard trimmer from respected brands like BabyLiss For Men or Braun. Whereas, if you touch up your beard once a week, you can find more versatile options the more you explore. There is something for every man.
Most brands now offer travel-sized products, made for the man who's always on the move. Sleek and compact, they effortlessly glide into your travel bag so you can use it at a moment's notice.
Once you become accustomed to electrical grooming products, you can spot the products for you immediately.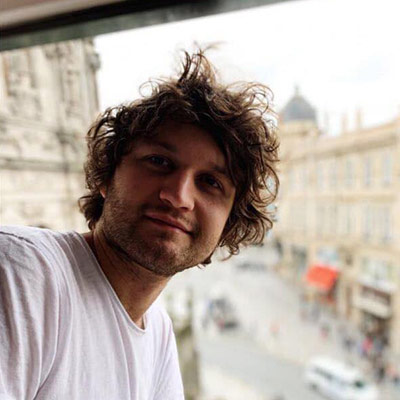 After six years of experience in content writing, Luke followed his passion for male grooming, particularly fragrances, hair styling and natural skin care.