Ultimate Guide to Electric Shavers
By Luke Chapman, Content Writer
With our men's electric shavers guide, you can find out everything you need to know before buying or using the product including how to use an electric shaver and can you take an electric shaver on board a plane. If you're ready to buy or want to see our selection, visit our electric shavers page.
Electric Shavers FAQs
How to use an electric shaver?
Firstly, you need to wash your face with warm water to remove any dirt and make your beard supple and soft for when you begin shaving. If you have a wet shaver, the best time for a shave is immediately after you come out of the shower.
We suggest using a pre-shave oil or balm to soothe your skin and facial hair and make it easy to maneouvre the shaver. Unlike a razor, it's best to shave with the grain as opposed to against the grain, which often causes irritation and ingrown hairs.
If you're debating about whether to get a rotary shaver or a foil shaver, there are a few key differences: rotary shavers are more precise and smoother, though take a bit longer. For a quicker and simpler shave, we recommend going with a foil shaver.
Can you take an electric shaver on board a plane?
Yes you can. That's the beauty of electric shavers - they're compact, sleek and suitable for air travel - perfect for someone who's always on the move. It doesn't matter whether you want to take one on board in your hand luggage or your main suitcase, they're suited to both.
We do recommend that you wrap up your electric shaver in some softening cloth or towel, otherwise it could become damaged whilst in the air. It's also worthwhile removing the adjustable head and storing it somewhere safe. A more reliable and sturdy electric shaver is ideal if you plan on regular air travel, particularly if you enjoy long stints of travelling.
Does my facial hair need to be dry to use an electric shaver?
It doesn't haveto be dry, but it certainly helps. Your hairs are much more malleable when dry; they're crisper, smoother and effortlessly fall off against an exceptional electric shaver. There is much less chance of dry hairs getting caught in the shaver once you're finished, which saves you the hassle of a strenuous cleaning regime after every grooming session.
It is possible to shave your facial hair when it's wet, though it requires a state-of-the-art electric shaver to perform a stellar result. Many innovative brands now offer electric shavers for wet skin, which are ideal for when you've just come out of the shower and want to look slick and sharp.
Electric shavers for wet and dry skin cost a tad more, though if you're someone who's always touching up their facial hair, they're worth the extra bit of cash.
Why is an electric shaver better than a razor?
We're not here to knock manual razors, they've been a staple of men's bathrooms for a reason. However, as technology evolves, so should our grooming sets. Electric shavers are more cost effective; instead of having to shell out for a new razor every few months, a high-performing electric shaver lasts for several years. They're also a lot more difficult to lose when you're packing for a trip.
An electric shaver allows for more versatility with your shave, helping you to create either a crisp, close finish or smooth, finely sculpted stubble. If you're not sure about the stubble, you can always adjust the setting and opt for a closer shave.
If you're willing to splash out a bit, wet and dry shavers are perfect for the modern day man leading a fast-paced lifestyle.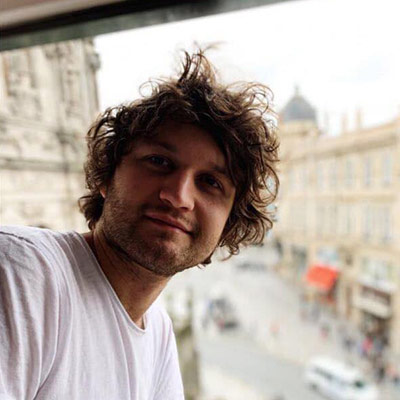 After six years of experience in content writing, Luke followed his passion for male grooming, particularly fragrances, hair styling and natural skin care.