Mavala Delicious Nail Colour Trio
Mavala Delicious Nail Colour Trio
£13.35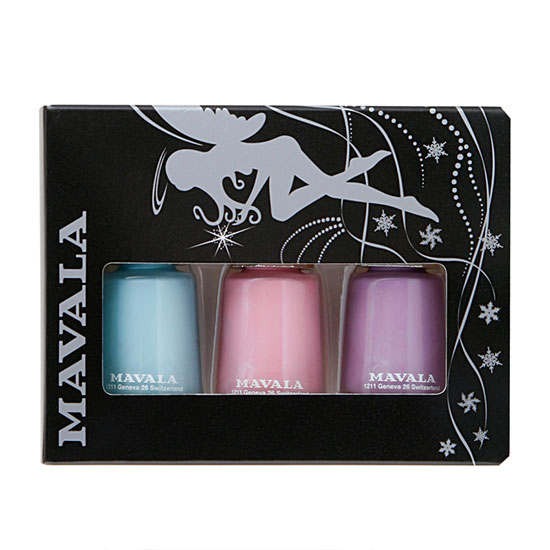 Product Details

Whether you're looking for the perfect pastel shades to welcome in spring and summer, or just love colourful candy-like nails – Mavala's Nail Colour Trio is just Delicious.

The calming, Blue Mint colour is the perfect everyday shade and the pretty pink, Candy Floss will give you super cute vibes, whilst the fun purple in the shade Frozen Berry will just add that pop of colour you need to make your nails stand out.

So whether you're looking to give this divine trio to your bestie or want to treat yourself, with Mavala you can't go wrong.

Mavala Delicious Nail Colour Trio contains:

Blue Mint Nail Colour 5ml
Candy Floss Nail Colour 5ml
Frozen Berry Nail Colour 5ml

how to use

Shake the bottle before use.
Then using the brush included in each nail polish begin applying the polish delicately starting from the base of the nails to the end.
Repeat until your nail bed is covered and the desired opacity is achieved.
Finish with a glossy top coat to keep your colour vibrant and chip-free for longer.