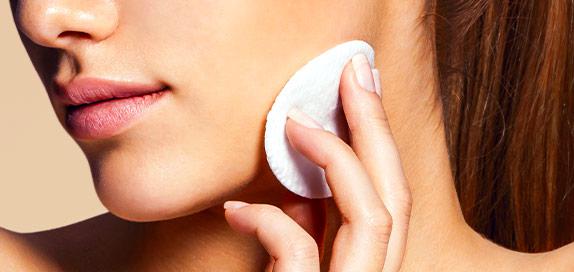 Ultimate Guide to Makeup Remover
By Rebecca Jenkinson, Beauty Writer
With our makeup removers guide, you can find out everything you need to know before buying or using the product including how do you remove makeup and what is oil-based makeup remover. If you're ready to buy or want to see our selection, visit our makeup remover page.
Makeup Remover FAQs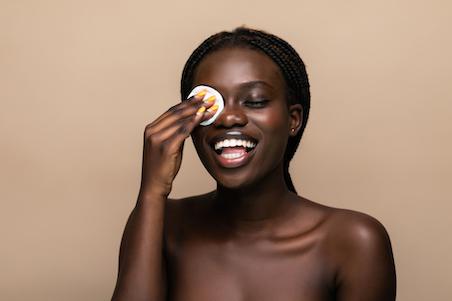 How do you remove makeup?
Start by choosing the perfect makeup remover, whether cream, oil, balm, foam or gel. If it's a liquid consistency and a no-rinse formula, like a micellar water, apply to a cotton pad and swipe across your face and eyes to remove your makeup. When doing so, be careful not to pull the skin or tug at the delicate area around your eyes. This liquid formula helps loosen the makeup and keeps your skin feeling fresh and cleansed.
Other cream or balm textures require you to take a small amount in your fingertips and gently massage across your face. Then wash away with lukewarm water and a face cloth. Enriched with wholesome ingredients, these creamy products ensure your skin doesn't feel too dry or stripped of its natural oils.
What is oil-based makeup remover?
Oil-based makeup removers use a mixture of skin-boosting oils to remove makeup and nourish the skin at the same time. They are kind to your complexion and are suitable for all skin types – even oily or combination skin, thanks to the water-soluble solutions.
Oil makeup remover is the best option for washing away full coverage, heavy-duty looks and even that stubborn mascara. Lots of skincare buffs recommend a double cleanse process, where you start with an oil-based remover and then follow with your favourite facial cleanser. This helps you achieve perfectly cleansed skin, prepped for the rest of your skincare routine.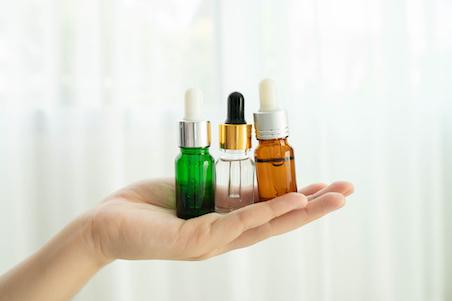 Does jojoba oil remove makeup?
Yes, it does! Jojoba oil is a great ingredient found in skincare goodies, like makeup removers and facial cleansers. You can also apply jojoba oil straight onto the skin using a cotton pad and wiping across your face to remove traces of makeup. At Cosmetify, simply use our ingredient preference filter to find skincare must-haves that include nurturing jojoba oil.
With anti-inflammatory properties, this oil helps smooth and soothe the skin even removing harsh or stubborn makeup. It is often used in natural or organic formulas, thanks to its vitamin rich complex. These vitamins help repair any irritations and calm any skin conditions like eczema or rosacea.
Should I use makeup remover wipes?
We admit wipes are a quick and easy way to remove makeup or tidy up any eyeliner mistakes. However, we don't recommend using them alone as your only means of cleansing, as they are not effective at completely removing your makeup. Instead, they can often move the products across your face, which can irritate the skin, clog pores and cause breakouts.
So, no matter how late it is or how tired you are, you should only use the makeup wipe as the first step in a double cleanse. Follow with a creamy cleanser to make sure your face is fully clean, clear and healthy with no makeup remnants left behind.
What is the best natural makeup remover?
Oils are a go-to natural way to remove makeup, whether it's an oil-infused formula or straight onto the skin with a cotton pad. If searching for a natural formulation, lookout for nourishing goodies like almond oil, jojoba oil, coconut oil and olive oil, which all help nurture, protect and soften the skin.
At Cosmetify, we also have a range of natural makeup removers and skin cleansers for you to choose from. Discover both organic and natural brands with a couple of simple clicks. A few of our favourites include Dr Hauschka, AHAVA, Inika and Green People. Find these and more using our drop-down filters, such as brand and ingredient preference.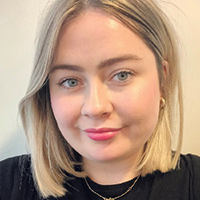 Rebecca is a content writer with over three years' experience and a keen interest in cosmetics. Cosmetify allows her to combine her blogging skills with her passion for beauty.