Makeup Sponges Guide
By Rebecca Jenkinson, Beauty Writer
With our makeup sponges guide, you can find out everything you need to know before buying or using the product including how do you use a makeup sponge and how do you clean makeup sponges. If you're ready to buy or want to see our selection, visit our makeup sponges page.
Makeup Sponges FAQs
How do you use a makeup sponge?
The first step is taking your makeup blender sponge and running it under water or spritzing with your favourite setting mist (be sure to squeeze out the excess). This make it easier to blend liquid makeup products across your face and achieve that natural-looking, dewy glow. Then to blend your foundation or concealer pat the sponge across your face in bouncing motions to achieve an all-over even coverage.
Using a makeup sponge is one of the most popular ways to apply makeup, because you can also use them dry to buff and blend your favourite setting powders and highlighters.
How do you clean makeup sponges?
Cleaning your makeup brushes and sponges is a simple and necessary process. The first step is finding your favourite makeup brush cleanser and a textured silicone cleaning mat. Next, wet your sponge and add your liquid or soap cleanser. Rub your sponge along the mat and under the water until the stains are gone. Then after cleaning, set your tools aside and allow to air dry.
Regularly cleaning your makeup sponges keeps bacteria, old makeup and impurities off your face. This ensures your skin looks and feels healthier too. Not to mention, keeping your tools spick and span means they also last longer.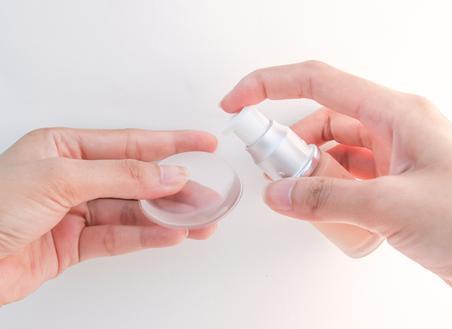 Are silicone makeup sponges better?
It all depends on your personal preference. Some beauty lovers prefer a silicone sponge as it doesn't absorb any excess product, which means less wastage of your favourite foundation. They are also easier to clean as they can be quickly wiped down. Not to mention, unlike foam sponges, you don't need to replace silicone sponges as often.
However, not all makeup moguls feel the same. Others prefer the bounce of a foam sponge as it's easier and quicker to buff and blend foundation over the skin. Using a silicone option can also take a little longer to achieve your desired finish.
What are the best makeup sponges?
Here at Cosmetify, we have range of makeup tools for you to choose from. Try out some of the best makeup sponges from leading beauty brands, such as beautyblender, Fenty Beauty, Real Techniques, e.l.f Cosmetics and more. As some of the best in the biz, you're spoilt for choice when it comes to colourful, professional and budget-friendly options.
And with a range of shapes and sizes, you can easily find a blender sponge for every part of your routine. Slanted sponges are perfect for contour and smaller sponges are ideal for precise application under your eyes. Discover your new favourite tools today using our handy drop-down filter system.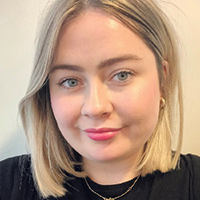 Rebecca is a content writer with over three years' experience and a keen interest in cosmetics. Cosmetify allows her to combine her blogging skills with her passion for beauty.