Ultimate Guide to Highlighter Brushes
By Rebecca Jenkinson, Beauty Writer
With our highlighter brushes guide, you can find out everything you need to know before buying or using the product including what brushes do you need to apply highlighter and how do you use a fan brush to apply highlighter. If you're ready to buy or want to see our selection, visit our highlighter brushes page.
Highlighter Brushes FAQs
What brushes do you need to apply highlighter?
To apply highlighter on your face you can use a number of different brushes. Just remember that the brush should be soft and fluffy, rather than hard and dense. This helps you easily apply a light dusting of your favourite shimmery products. Lots of beauty buffs love a fan shaped brush to apply highlighter, which can easily glide across your cheekbones and down the bridge of your nose. Whilst others prefer tapered bristles in a dome shape to dust the tops of the cupids bow and under the brow bone.
At Cosmetify, we have a wide range of highlighter brushes for you to choose from. Simply use our filters to refine your search to fit your requirements. Discover leading cosmetic brands, such as Urban Decay, Sigma Beauty and bareMinerals.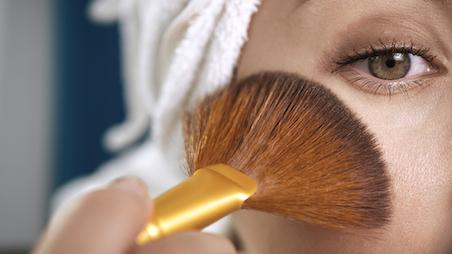 How do you use a fan brush to apply highlighter?
Fan makeup brushes are great for applying highlighter to your full face. The first step is finding the perfect highlighter product – powders work great with these types of brushes. To coat the bristles, press the brush flat against the pressed powder on both sides. Then using the side of the brush sweep along the tops of your cheekbones in an upwards motion.
Using a smaller fan brush repeat the process down the bridge of your nose, on your cupid's bow and below your brow bone. A smaller fan brush allows you to get more precise application on the smaller areas of the face.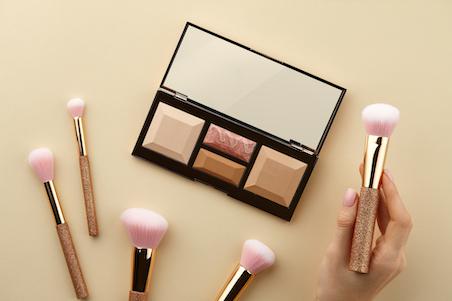 What are the best highlighter brushes?
The best highlighter brushes are softer, fluffy brushes which pick up plenty of pigment. Leading highlighter brushes come from brands such as Real Techniques, NYX Professional Makeup, Sigma Beauty and MAC. At Cosmetify, you can find these brands and more with a few simple clicks. Use our handy drop-down filters to refine your search by brand or even price, to find best-selling highlighter brushes on a budget.
Better still, you can search by ingredient preference to discover cruelty-free and vegan-friendly alternatives. This is perfect for beauty lovers who don't want to compromise on their cosmetic products.
Can you apply highlighter with fingers?
Of course, a lot of people prefer applying makeup with their fingertips. With your finger simply dab the product along the highpoints of the face until its fully blended in. However, for more precise application we do recommend using a specially designed highlighter brush or beauty sponge. Not only is this more hygienic, but it means you can quickly cover a larger surface area such as your cheekbones.
Using brushes to apply your makeup streamlines the process and gives you the flawless finish you want to achieve. Browse of wide selection of makeup brushes today to improve your routine.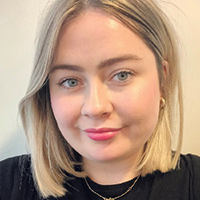 Rebecca is a content writer with over three years' experience and a keen interest in cosmetics. Cosmetify allows her to combine her blogging skills with her passion for beauty.