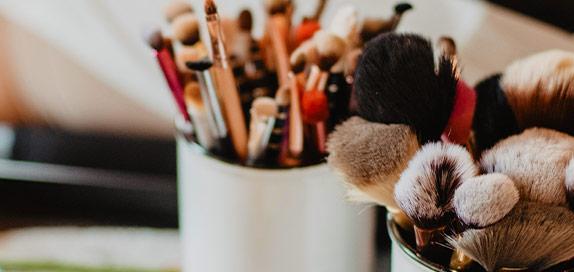 Complete Guide to Makeup Brushes
By Rebecca Jenkinson, Beauty Writer
With our makeup brushes guide, you can find out everything you need to know before buying or using the product including what are the different types of makeup brushes and what makeup brushes do beginners need. If you're ready to buy or want to see our selection, visit our makeup brushes page.
Makeup Brushes FAQs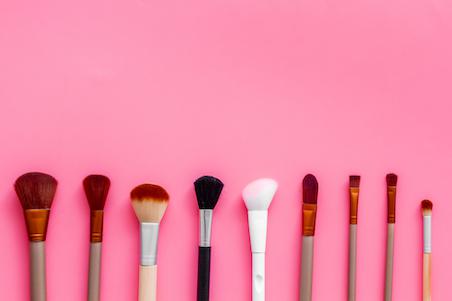 What are the different types of makeup brushes?
Within any makeup collection there's a plethora of tools and brushes you can use to help seamlessly apply your favourite products. Discover brushes for foundation, blusher, brows, concealer, contour, eyes, highlighter and lips. Brushes come in all shapes and sizes whether it's a short, kabuki brush for liquid products or a big, fluffy brush for powders.
Each tool can help you buff and blend your way to perfection with a simple swipe. Some have short, flat bristles to help pat on colours, while others are fluffy to help blend out formulas. For a range of professional-quality makeup brushes, browse our wide variety here at Cosmetify.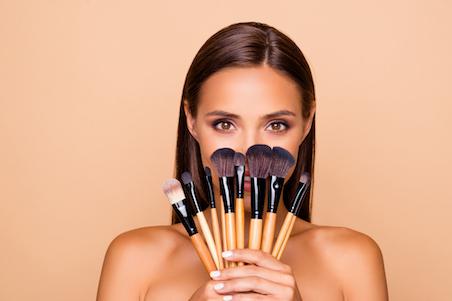 What makeup brushes do beginners need?
When searching for the best beginner makeup brushes, browse through our brush sets, with everything from everyday essentials to travel brush collections. These sets are perfect for beauty newbies as they have all the brushes you need to complete your makeup look in an instant.
If you're buying individual brushes, we recommend a stippling brush or a beauty sponge for liquid products, a small brush for concealer, a big fluffy brush for powders, a flat eyeshadow brush to pack on colour and a fluffy eyeshadow brush to buff and blend. Of course, there's plenty more for you to choose from, from contour brushers to highlighter fan brushes. Whatever your makeup skills, discover your new must-have tools right here on Cosmetify.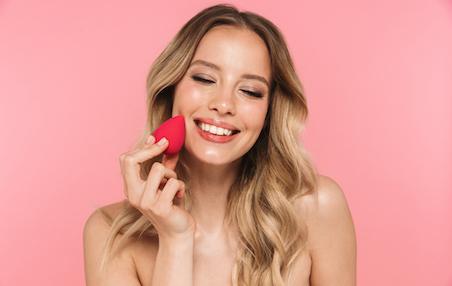 What is the best type of brush for applying liquid foundation?
With lots of brushes to choose from we understand it can be quite confusing picking the best makeup brush to apply foundation. Some people prefer a kabuki brush or buffing brush to apply liquid products as it's easy to manoeuvre and has densely packed, flat top bristles, to achieve a full coverage look.
Other beauty buffs prefer a stippling brush, which is perfect for creating a lightweight, smooth, natural finish with liquid foundations. A lot of makeup lovers also enjoy applying foundation in a bouncing motion with a damp beauty sponge. This helps create a dewy finish – ideal for summertime or those days when you want a no-makeup makeup look.
What is the best brand of makeup brushes?
Take your pick of the best makeup brush brands in the business at Cosmetify. Whether you're searching for professional quality brushes or simple, easy to use sets, there's something for every makeup lover and every skill level. Popular high-end brands include Sigma Beauty, Natasha Denona, Delilah and Zoeva. And affordable go-to makeup brush brands are Makeup Obsession, Revolution and Real Techniques.
No matter if you're a pro or a beginner, we have everything you need in one handy place. Use our innovative drop-down filters, such as ingredient preference, coverage, brand and price, to refine your search to fit your requirements. This system is perfect for finding cruelty-free must-haves and budget-friendly brands.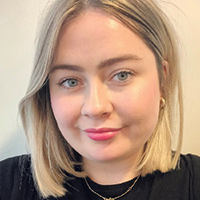 Rebecca is a content writer with over three years' experience and a keen interest in cosmetics. Cosmetify allows her to combine her blogging skills with her passion for beauty.