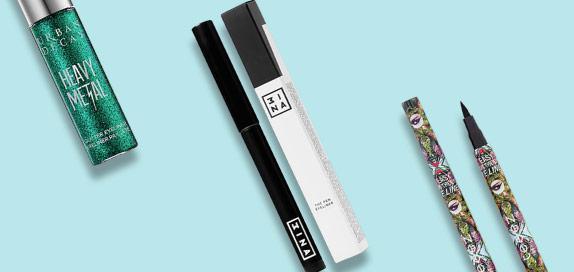 Ultimate Guide to Eyeliner
By Carly Cochrane, Beauty Editor
With our eyeliners guide, you can find out everything you need to know before buying or using the product including how do you apply eyeliner and which type of eyeliner is easiest to apply. If you're ready to buy or want to see our selection, visit our eyeliner page.
Eyeliner FAQs
How do you apply eyeliner?
Start with a clean base. That means skin should be freshly cleansed, moisturised and primed. Blend a small amount of concealer onto your eyelid and under-eye area to ensure a long-lasting wear. Take your gel, liquid or pencil eyeliner and apply it just above the upper lash line using small, thin strokes – you can always build it up for a more dramatic look later. For winged eyeliner, extend your line further and at an angle that follows the natural curve of your lower lash line. Then fill in for the ultimate cat-flick.
When lining the bottom lashes, use small, thin strokes and apply the liner to the outer corner of the eye only. This is so you do not shrink the size of your eyes or draw attention to dark circles. Ensure that your eyeliner connects at the outer corner with the upper lash line.
Once satisfied, repeat application on the other eye.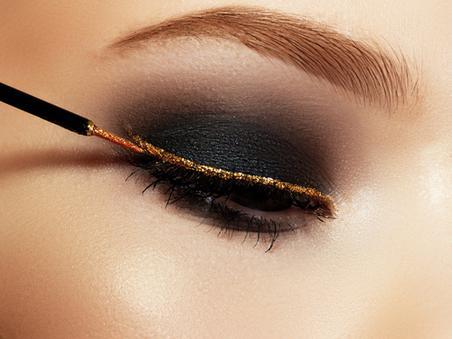 Which type of eyeliner is easiest to apply?
There are many types of eyeliner formulas, from gel to liquid and pencil, all of which offer a different experience when applying. Pencil eyeliners are often recommended for beginners as they are the easiest to apply. They're mess-free, smudge-proof and effortlessly glide across eyelids, making it super simple to line and define your eyes.
With practise, gel and liquid liners are also really easy to apply. Their lightweight consistency and pointed tip makes them the perfect option for precise styles, such as winged eyeliner, however they are also more prone to smudging and bleeding during application.
How do you do winged eyeliner?
First, pick an eyeliner that can provide precise application. We recommend a liquid or gel formula. Starting at the inner corner, draw along your upper lash line towards the outer corner of your eye. For the wing, mark a small dot between the end of your eyebrow and the end of your lower lash line; this will be the tail of your wing.
Draw a line from the outer corner of your lower lash line and connect it to the dot. Draw a line from the dot and connect it to the eyeliner on your upper lash line. Fill in the gaps to create the ultimate winged eyeliner.
Try not to pull the skin outwards when applying eyeliner, as this can deform results. Clean up any smudges with micellar water and a cotton bud. For more detailed information, you can follow our full guide on how to apply eyeliner.
What is a kohl eyeliner?
Kohl eyeliner is often used for a silky, natural finish. It offers a soft, oily texture that follows the curve of the eye and seeps into the gaps between the lashes. The word kohl is simply used to describe the colour of the eyeliner. It typically means fine black or dark grey, but kohl eyeliner can now be found in a variety of colours, from purple to blue.
Kohl eyeliner was first used by ancient Egyptians as they would grind charred frankincense and use it to enhance their eyes. Now, kohl in cosmetics is simply a black or grey powder mixed with wax.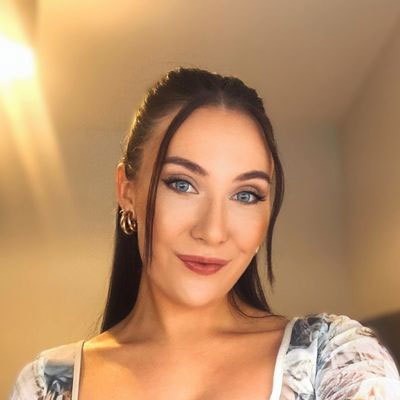 Carly is a beauty editor at Cosmetify and has been a part of our family for three years. She has over five years of experience in health, beauty and wellness writing.