Guide to Blusher
By Ellie Child, Content Editor
With our blushers guide, you can find out everything you need to know before buying or using the product including how do you apply blush and what's the difference between cream blush, liquid blush and powder blush. If you're ready to buy or want to see our selection, visit our blusher page.
Blusher FAQs
How do you apply blush?
When applying blush, start by smiling to make the apples of your cheeks more prominent. Using a blusher brush, sweep the blush down from the ear to the cheekbones, finishing and focusing on the apples of your cheeks – this is typically where most people flush when they're genuinely blushing.
You can also bring the blusher up along your temples for a more exaggerated look and for an extra pop of colour but be sure to blend out thoroughly for a diffused look. Finish off by applying a small amount of blush to the chin for a truly peachy, flushed look.
What's the difference between cream blush, liquid blush and powder blush?
The difference between cream blush, liquid blush and powder blush is down to the texture and consistency of the product.
Cream blushes arrive in a creamy, malleable formula that can be blended in with just your fingertips, whilst powder blush requires a blusher brush for application due to its more rigid and solid texture. Liquid blushes are yep, you guessed it, a liquid formula that can also be blended in with your fingertips or a beauty sponge for a soft, second-skin finish that can be built up.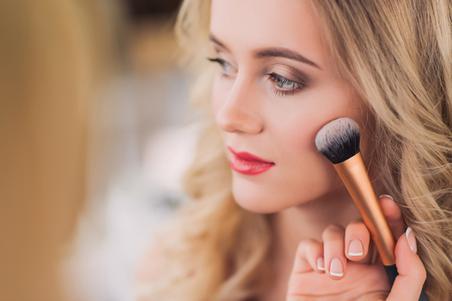 Where do you apply blush?
The most common place to apply blush is the apples of your cheeks. However, this can depend on your face shape.
For example, if you have a rounder face, you may look at applying it along your cheekbones – like you would a bronzer. This contours and draws the face in a little more for a slimmer finish. Meanwhile, heart-shaped faces may want to apply blush just below the apples of the cheeks, sweeping it out to the hairline to again add a subtle contour. Longer face shapes should look to focus beneath the apples but avoid sweeping up towards the temples.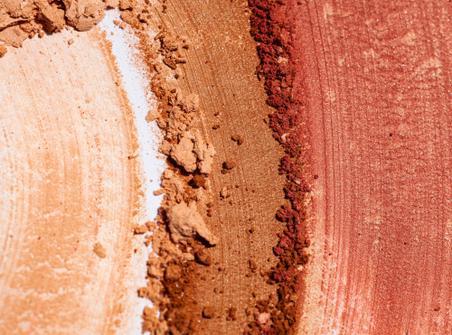 What's the difference between blush and bronzer?
The difference between a blusher and a bronzer is simple: one is used to add a flush of peachy colour whilst the other tans and contours the face with a sun-kissed glow.
Blusher primarily uses pinky, peachy, orangey tones within its formula to mimic that natural flushing colour the body produces when we're actually blushing. Blusher helps to add a pop of healthy colour to the cheeks and is usually applied to the apples of your cheeks.
Bronzer typically boasts a more golden-brown hue and doesn't have so much variety in colour. A bronzer's main focus is to add depth, shadow and a sun-kissed colour to complexions in order to contour and reshape the face, whilst adding a bit of tan to paler visages. They typically get applied around the temples, upon cheekbones and around the jawline.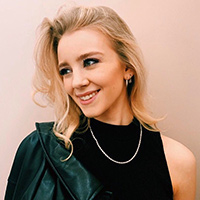 With five years' experience under her belt, Ellie has worked alongside a range of highly regarded makeup artists, giving her a real insight into what consumers should be spending their money on.