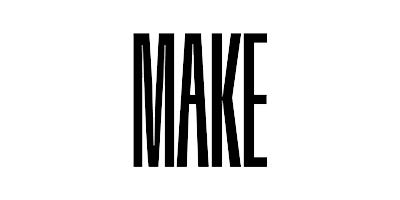 MAKE Beauty
With MAKE Beauty there are no rules. Here to supply you with all the tools you need to be unapologetically you, they are a line that is all about self-expression and individuality.
Let your imagination run wild with products that are specifically designed for you to experiment and be authentic. Rich formulas and rare palettes come in a range of unconventional colours and unusual textures. Packaging is minimal and travel-friendly so that you can get creative even when on the go. And most importantly, formulas are functional, meaning you can give as little or as much impact as you like.
Whether lowkey looks are your thing or you'd rather rock an intense makeup look, MAKE Beauty will help you achieve it all – as long as you feel confident, their mission is accomplished.
Shop their full range of cosmetics, from lipsticks to powders, eyeshadows and moon sticks and prepare to flaunt the best version of you.