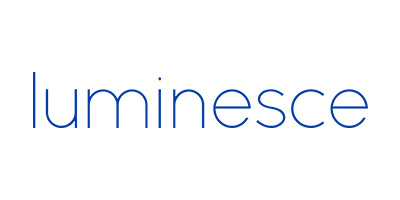 Luminesce
Discover Luminesce, the anti-ageing brand that turns back the clock with their youth-inducing product line.
Luminesce is owned by the renowned Jeunesse Global, a manufacturing company that creates and sells exclusive skincare products and supplements on a world-wide scale. Luminesce is one of nine brands that Jeunesse produces, specifically focusing on anti-ageing remedies in a range of different formulations.
Known for their celebrated cellular rejuvenation serum, Luminesce provides results-driven products for those who desperately want a formula that actually pays off. The elite skincare brand offers a range of day and night moisturisers, masks, body lotions, cleansers and intensive treatments for ageing or mature skin. When used together, the products work in synergy to provide noticeable, youth-enhancing results.
Their scientific and high-tech formulations work on a plethora of skin types to address common problem areas whilst restoring elasticity and bounce. Find a solution that works for you by discovering the power of Luminesce.