Lily Lolo
Embrace the Lily Lolo line up of makeup. Remember to create a brand alert so that you never miss their deals and promotions.
26 products found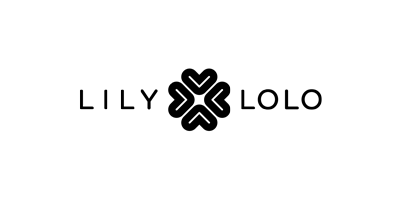 In 2005, Vikki Khan founded British beauty brand Lily Lolo, with the intentions of creating innovative mineral-based makeup formulations, that will enhance the complexion without causing harm to the skin.
Vikki discovered the marvellous results of mineral makeup while she was travelling around the world, which inspired her to develop her own line of cosmetics that provide similar results, including the lightweight and kind-to-skin formulas and mineral-rich pigments.
Lily Lolo prides itself with designing mineral makeup that will works well on every skin type, without clogging or irritating the skin. The natural and chemical-free ingredients combined with mineral-based technology allows each makeup product to work effortlessly to achieve a flawless face.
Suitable for all ages, their award-winning makeup range consists of foundations, powders, bronzers, blushers and eye shadows and much more. Every product is specially designed to protect and nourish the skin, to grant you a healthy and naturally enhanced complexion every time.
Now offering a selection of skincare and makeup brushes, Lily Lolo is the beauty hotspot for natural and cruelty-free cosmetics -that help to perfectly accentuate facial features.
Browse a captivating collection of products to leave your skin looking gorgeous and airbrushed.
Where is the best place to buy Lily Lolo products online?
Lily Lolo can be bought from a number of leading retailers in the UK, such as Look Fantastic, Amazon and Fragrance Direct.
Whether you're looking for makeup, Cosmetify is here to help. We cut down the search time so you can easily compare prices of all your beauty must-haves in an instant. Find where they are being sold for the lowest price and restock your beauty cabinets at a fraction of the cost.
Is your favourite Lily Lolo product out of stock? Don't panic, simply sign up for an alert and we'll let you know the second it's back.
Frequently Asked Questions about Lily Lolo
These days, many brands avoid using Parabens in their formulas. Do Lily Lolo?
Lily Lolo product line is produced without the use of Parabens.
What's the cruelty-free status of products made by Lily Lolo?
As a cruelty-free brand, Lily Lolo does not incorporate animal testing into its development or production regime, nor does it authorise any third parties to perform animal testing on its behalf.
I don't want to buy products containing phthalates. Can I shop from Lily Lolo?
They have absolutely no phthalates in any of their products or formulas.
I'm vegan and only use vegan-friendly products. Is Lily Lolo suitable for me?
The Lily Lolo range is not entirely vegan-friendly. However, they do have many products for those looking to shop vegan, which you can view on the relevant product pages.
Has the end product been tested by an Ophthalmologist?
If you experience sensitivity around the eye area you should test the product first however these have been Ophthalmologist tested.
Do Lily Lolo use silicone in their products or formulas?
Not all Lily Lolo products contain silicone. Find their silicone-free options by using the filters on this page.
Are Lily Lolo artificial fragrance free?
Many of them are not fragrance-free. Narrow the product list to this preference by using our site filters.
Paraben Free
Cruelty Free
Phthalates Free