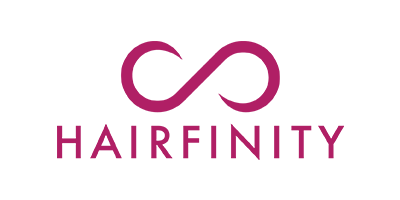 Hairfinity
After struggling with her own hair, founder Tymeka Lawrence thought it was about time she found a solution. She gathered as much information she could find on supplements but found it difficult to find products that were both effective and safe.
Her lightbulb moment struck and together with her husband Brock, she launched Hairfinity Hair Vitamins – a supplement that promised to promote beautiful, strong and healthy hair. And it did what it said. The word spread about how delightful her product was and so the couple decided to develop a full line dedicated to enhancing people's locks and their lives.
With safety always in mind, Hairfinity doesn't include parabens and sulphates in any of their shampoos, conditioners and treatments. Instead, they're packed with a lovely combination of hair-loving vitamins, minerals and their exclusive CAPILSANA Complex which nourishes your hair from within.
The product line is made up of hair vitamins, boosters, hair care products and styling treatments to help you achieve the best tresses you've ever had.