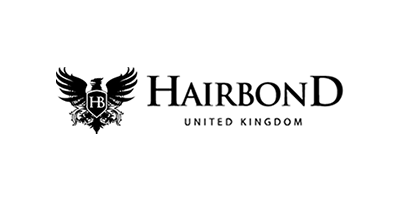 Hairbond
The finest gentlemen should have the finest hair products, right?
Born in 2008, Hairbond was created to provide the modern gent with the very best tools to perfect his look. Incorporating style and creativity into many lives, Hairbond gives men the freedom to express themselves and celebrate their uniqueness.
Hairbond proudly celebrate their British heritage and every product is designed and manufactured right here in the UK. With the United Kingdom being home to one of the fashion capitals, it only seems right that the indulgent brand creates products of the highest calibre to match authentic British quality.
From athletes to the everyday man, Hairbond is a firm favourite for all men and is the embodiment of the fun, fearless and flirty male who likes to take care of himself but doesn't take life too seriously.
Mix up your look and stand out from the crowd with Hairbond – the ultimate styling solution for men.