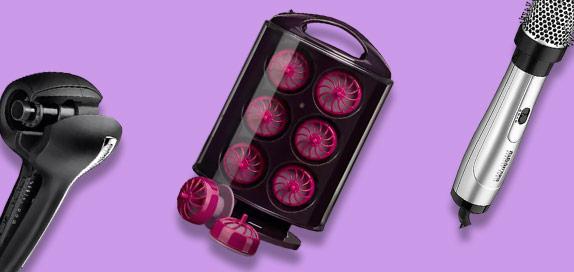 Ultimate Hair Curlers and Tongs Guide
By Ellie Child, Content Editor
With our hair curlers & tongs guide, you can find out everything you need to know before buying or using the product including how do you use a hair curling wand and is it safe to use hair curlers. If you're ready to buy or want to see our selection, visit our hair curlers and tongs page.
Hair Curlers and Tongs FAQs
How do you use a hair curling wand?
How you curl your hair will depend on your hair length and texture. Generally speaking, the most successful way to curl your hair is to tackle it in sections.
Start by freshly washing and drying hair, brushing it through to make sure it is free from tangles. Choose your heat settings: coarse hair will usually need a higher heat setting whilst fine hair should use a lower setting to avoid damage.
Once selected, section your hair off so you can evenly and precisely curl all of your hair. Thicker hair types may require more sections. Select a strand of hair (around an inch wide) and wrap it around the barrel of the curling wand. The want should be held vertically to the side of your head. Hold the hair around the barrel for around three to five seconds (depending on your hair thickness) before gently releasing.
Continue all over and mist lightly with hair spray.
Is it safe to use hair curlers?
As long as you are smart and savvy about how use the appliance, then yes. As with any electrical appliance, always check that you have properly allowed the device to cool down on a safe surface after use and ensure that it is completely switched off.
When using the curler, try to wear protective gloves to prevent yourself from burning your skin. You can in some instances cause heat damage to your hair if the appliance is used too regularly or held in place for too long. Always make sure that your hair is in a healthy enough condition before using any heated styling appliance.
Can you curl long hair with a wand?
Absolutely! Longer hair styles will just require a little more time and patience when styling, but curls can look really fabulous on longer, thicker hair types.
The process remains the same: you will still need to section off the hair while styling, but you may need to hold the curler in place for a little longer depending on if your hair is also thick. It is also worth looking at longer, thicker barrels as these curlers allow for more hair to be styled at one time.
Are straighteners better than hair curling wands?
In terms of versatility, yes. A lot of people are able to both curl and straighten their hair using traditional straighteners, making it a better '2-in-1' product. Curlers, however, only offer the ability to curl hair and add a bit of volume.
If you're looking for a tool that offers multiple styles, then a straightener is definitely the better option. However, if you're after for a more specific type of curl that can be tailored to different levels (e.g. corkscrew curls, beachy waves, large curls) then curlers with interchangeable barrels are the way to go.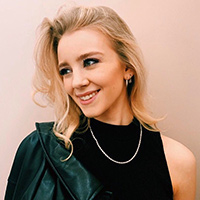 With five years' experience under her belt, Ellie has worked alongside a range of highly regarded makeup artists, giving her a real insight into what consumers should be spending their money on.