Guide to Leave in Conditioner
With our leave in conditioners guide, you can find out everything you need to know before buying or using the product including how do I use leave in conditioner and what are the best leave in conditioners for curly hair. If you're ready to buy or want to see our selection, visit our leave in conditioner page.
Leave in Conditioner FAQs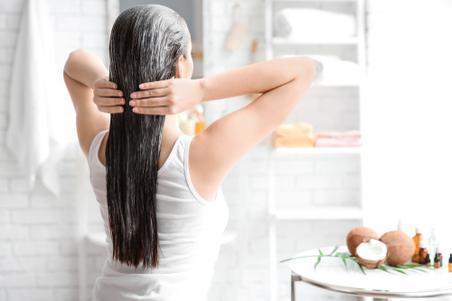 How do I use leave in conditioner?
It's all in the name! To make the most of a leave in conditioner, simply apply a small palm-size amount to the mid-lengths/ends of damp hair and comb through. Unlike traditional conditioners, you won't need to wash this formulation off, so simply wrap your hair up in a towel and go about your usual routine! If you're doing this in the evening, then maybe wear a sleep cap to prevent the conditioner from staining your pillows.
When you wake up, comb through your hair and style as usual! It really is that easy.
What are the best leave in conditioners for curly hair?
Leave in conditioners are perfect for curly hair types as they intensely deliver hydration over a long period of time to smooth and sleek out distressed tresses.
Brands such as A'kin offer creamy natural formulas that infuse each and every strand with the power of Mother Nature. Their A'kin Lavender & Anthyllis Leave-In Conditioner is a fan-favourite amongst curly-haired queens as it uses GMO-free rapeseed oil to help with detangling your knotty tresses. Other popular leave-in conditioners for curly hair include the Shea Moisture Jamaican Black Castor Oil Strengthen, Grow & Restore Leave-In Conditioner, Ouai Leave In Conditioner and the Living Proof No Frizz Leave-In Conditioner.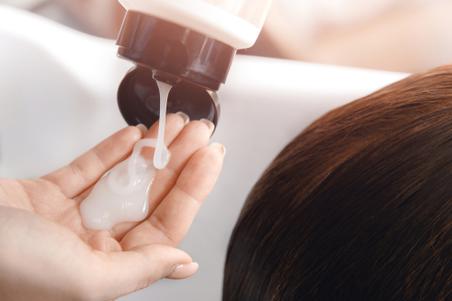 How often should I use leave in conditioner?
Sure, the many benefits of using a leave in conditioner may make you want to use it every other day, but this is not recommended. By using a leave in conditioner every day, you run the risk of overloading your hair with a nasty product build-up that could then lead to greasy hair and an unhealthy scalp. Instead, limit using a leave-in conditioner to once or twice a week for safer, cleaner results. You may want to wrap your hair in a hair wrap to stop product from transferring onto your pillow.