Giorgio Armani Sí Rose Signature Eau de Parfum
ARMANI Giorgio Armani Sí Rose Signature Eau de Parfum
50ml
This item is temporarily out of stock
Get notified when it's back in stock.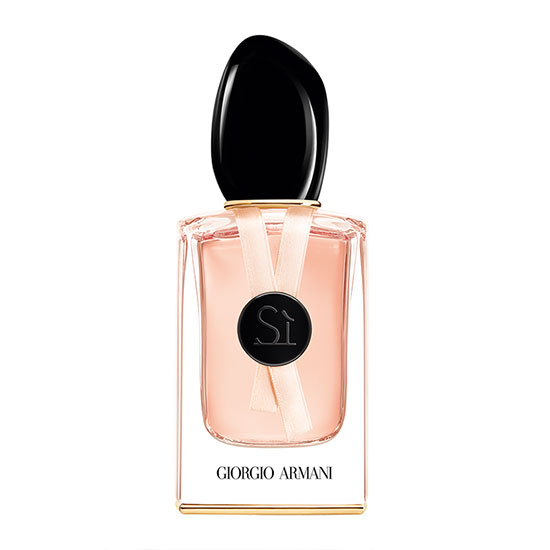 Product Details

Ladies, say hello to Sí Rose Signature Eau de Parfum. The sensation of romance is a feeling I'm sure you're fond of. Well, this fragrance does well to create that passion and excitement through a couple of spritzes.

Shaped like a rose petal, this Eau de Parfum has an aroma that is ideal for romantic moments, whether it's dinner on a cruise ship or overlooking the city lights on a hill with your other half.

Giorgio Armani's delightful eau de parfum spray delivers an intense scent, one you'll remember days after your first use. The top notes of blackcurrant are combined with the sweet and subtle tones of freesia whilst fruity smells of osmanthus absolute brings a seductive and powerful note.

At the heart of the smell is a collection of exquisite rose notes: rose de mai absolute and Turkish rose absolute. Finally, patchouli and iris brings long-lasting sensuality.

Feel alive and live out your dreamy desires whilst wearing this amazing fragrance.