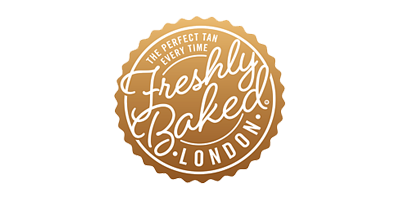 Freshly Baked London
Freshly Baked London is an ingenious boutique tanning brand that specialises in creating innovative tanning products that are easy-to-use and give the effect of a salon-quality tan, without the harsh chemicals or additives - only kind-to-skin ingredients.
The London-based brand offers an attractive array of self-tanners that are each enriched with a beautifying blend of natural and organic active ingredients, such as aloe vera and green tea extracts, that enhance the tanning process, to leave you with a gorgeous-looking tan that smells delicious.
Providing a unique selection of delicately-scented self-tanners, Freshly Baked bring you two marvellous mousse formulas that are available in both an original and dark shade so you can tailor your tan according to your preference.
The luxurious fake tan formulations are infused with moisturising vitamin A and E to supply the skin with conditioning care, while giving you an instant bronze effect that lets your skin glow to the high heavens.
Unlike other tanning products that leave a distinct chemical smell, these clever tanners leave a scrumptious scent that lingers on the skin after tanning application, allowing your senses to indulge in a sweet aroma. You can choose from refreshing watermelon and mango, creamy coconut, amaretto and baby powder - there's certainly something for everyone.
Browse a captivating collection of skin-soothing tanning mousses, to find your perfect tanner and reveal a flawless finish every time.