Guide to Perfume Atomiser
By Luke Chapman, Content Writer
With our perfume atomisers guide, you can find out everything you need to know before buying or using the product including how do you use a perfume atomiser and what is a perfume atomiser. If you're ready to buy or want to see our selection, visit our perfume atomiser page.
Perfume Atomiser FAQs
How do you use a perfume atomiser?
Perfume atomisers can be surprisingly tricky to use, especially if you haven't used one before. When you have one in your hand and your perfume in the other hand, it can seem impossible to transport the liquid from the bottle to the atomiser. However, it's relatively simple once you know how.
Firstly, take the cap off the perfume atomiser, then take the lid off the atomiser. If you're confused about which part to remove, it's the part you press down to release the spray - just twist it gently and it should remove itself fairly easily. You'll then notice a thin, narrow tube pointing out.
The next step is to just do the same to the perfume bottle. The part which you press down to release the spray can be removed by a gentle twisting motion, and once again there will be a narrow tube pointing out. Now is the somewhat tricky part. Place the tube from the atomiser inside the tube of the perform bottle, making sure it's completely secured inside. Now, push the atomiser down onto the perfume tube several times, pumping the liquid straight from tube to tube. 50 squirts should be enough to fill the whole atomiser.
What is a perfume atomiser?
Perfume atomisers are somewhat of a hidden gem in the fragrance world. They're a godsend for those of you who like to spruce up throughout the day, especially if you're someone who's always on the move. Basically, they're small, compact portable perfume bottles, which retailer the liquid from the perfume safely and reliably. They're small enough to fit into your handbag, and oftentimes into your pocket - perfect for spritzing up every few hours to keep your scent fresh.
Fill them up with a perfume liquid - you can usually get 50 sprays out of them from a full atomiser - and they last for a few weeks at least. If you're someone who's always running late for work and don't have time for a thorough morning beauty routine, it could be worth keeping one in your handbag for when you're on the train or sitting in traffic. They're also a judicious choice if you're heading straight out after work or the gym, allowing you to lace your skin with a fresh scent in just an instant.
What is the best refillable perfume atomiser?
Perfume atomisers come in a wide range of colours, shapes and styles, though they're often same compact size. They all do the same job equally well, so which one you want depends on its appearance. You can opt for a classic gold colour with Sen7, coming in a rounded oval shape that enhances the appearance of any dressing table or handbag. Or if you're someone who enjoys a splash of colour in your beauty set, Travalo and Pretty Useful Tools offer specs of playful, vibrant colours.
On the higher end of the price range, Tom Ford offer deluxe options which ooze class and sophistication. The stylish and cool design makes it the perfect gift for someone who enjoys the finer things in life, though coming in at over £130, we understand if you want to save your money. On the more affordable end of the spectrum, PortaScent offer a reliable and trusted perfume atomiser for under £5, representing excellent value for money considering the use you'll get from it and its longevity.
Does liquid go off in a perfume atomiser?
Your perfume lasts just as long in a perfume atomiser as it does in a regular perfume bottle. The different type of holding method doesn't detract from the quality of the substance and it remains good for a long period of time. If you leave the cap off the perfume atomiser for extended periods of time and some dirt or other substances enter the device then it may effect the overall quality of the liquid.
A good perfume should last somewhere between 3-5 years, so you should easily be able to get through a bottle in that time. If you notice that your perfume in the atomiser is beginning to go a funky colour or has a distinctively different scent than the initial smell, it may. be worth dispensing it from the device and thoroughly washing it.
Some perfumes naturally go off within a short time frame, so if yours dos start to go bad, it probably isn't because of your perfume atomiser.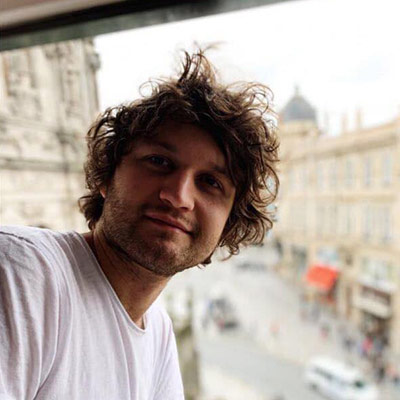 After six years of experience in content writing, Luke followed his passion for male grooming, particularly fragrances, hair styling and natural skin care.