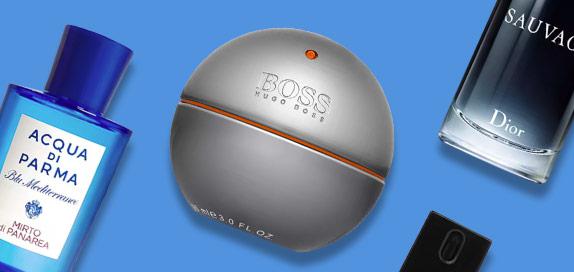 Ultimate Guide to Men's Eau de Toilette
By Luke Chapman, Content Writer
With our men's eau de toilette guide, you can find out everything you need to know before buying or using the product including does an eau de toilette go off and what is the difference between a cologne and an eau de toilette. If you're ready to buy or want to see our selection, visit our men's eau de toilette page.
Men's Eau de Toilette FAQs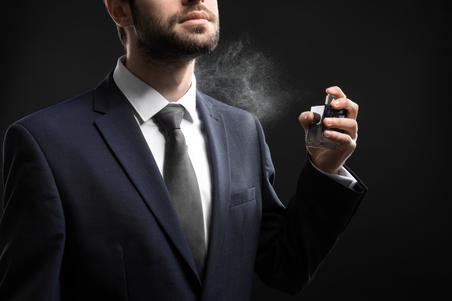 Does an eau de toilette go off?
Eau de toilettes seem like they last forever, however, they actually do have an expiration date. They do have a long shelf life though, so you don't have to worry about spritzing your skin or clothes with an expired fragrance. Most eau de toilettes last for at least 18 months, sometimes up to two years, which is more than enough time if you're sprucing up with it fairly regularly. If you use it once or twice a month, then a bottle should last for around 18 months, which is the perfect time to treat yourself to a new one.
Some formulas go off a touch quicker, depending on the ingredients. If your fragrance is laced with citrus tones such as lemon or grapefruit, it may go off after just a year. There are a couple of ways to test if your eau de toilette has gone bad: firstly, the liquid becomes more opaque and cloudy instead of a transparent substance. Also, the scent becomes more acidic, which you can tell after a quick sniff. For fragrances that last longer, woody aromas like cedarwood and sandalwood last for at least two years.
What is the difference between a cologne and an eau de toilette?
Cologne has become an unofficial synonym for men's fragrances, however, there are actually a few subtle differences between a cologne and an eau de toilette. The prominent difference is in the scent percentage: a cologne has a scent percentage of around 2-4%, which means it lasts for about two hours on the skin. It's best for a quick refresher before a date, business meeting or social event. An eau de toilette has a wider range in its scent percentage, coming in anywhere between 5-15%. The higher scent percentage means it lasts for longer on the skin, keeping you finely scented for around four hours.
Colognes are usually cheaper than eau de toilettes, which symbolises the duration on the skin. Eau de toilettes may be more expensive, however, they represent good value for money because of their longevity on the skin and the potency of the aromas. For an everyday scent to wear around the office, we suggest adopting an eau de toilette.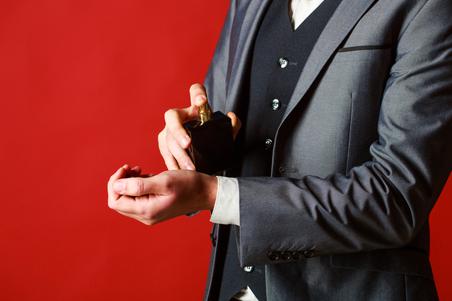 What is an eau de toilette used for?
An eau de toilette is used to scent the body with inviting, enchanting and delectable aromas. The eau de toilette you use should complement your outfit, lifestyle and the season, combining seamlessly with the environment. You can get an eau de toilette for the summer months which consists of vibrant, floral aromas that blend into the natural essence of the surroundings. Conversely, you could opt for more subtle accords for the winter season, offering an understated scent which is suited to cosy indoor spaces.
Your eau de toilette should complement your deodorant, otherwise it could create a clash of aromas that results in an unpleasant taste. If you have a fruity or floral deodorant then an eau de toilette of a similar nature should complement it perfectly. Similarly, a deodorant that is more subtle goes well with a more understated fragrance.
How long does an eau de toilette last?
An eau de toilette lasts for around 3-4 hours on the skin, maybe slightly less time on a summer's day when your natural odour begins to take over. If you're someone who likes to smell freshly scented throughout the day then it could be worthwhile investing in a perfume atomiser to place in your pocket or bag for a moment's notice. Eau de toilettes last for longer on the skin than a cologne so they're typically more expensive, though they are worth the extra money for their longevity.
In regards to their shelf life, you should never have to worry about an eau de toilette going off before you use it. Even if you only used it a couple of times a month then you will get through a bottle whilst its at still at its best. How long it lasts on the shelf depends on how often you use it - if you use it every day, then you'll need to replace the bottle after three or four months.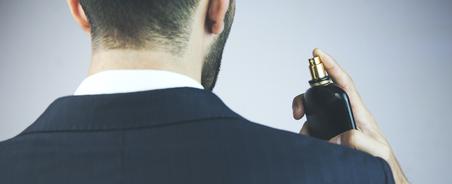 What is the best eau de toilette?
What eau de toilette you should use depends on myriad factors: we offer a vast selection ranging hugely in price, aroma and mood, so you have plenty of choice to find the right one for you. Discover your signature scent in our high-quality range, offering sophisticated scents tailored towards an older gentleman or uplifting, exuberant aromas designed for younger, active men.
Our impressive collection caters towards all budgets, lifestyles and fashion styles, delivering fragrances for every occasion. Get an everyday scent for the office with Issey Miyake, something more dynamic for social events with Paco Rabanne or an alluring romantic flavour with Ermenegildo Zegna. The latter leans to the higher end of fragrances, however, leaves a suave scent that oozes class and elegance.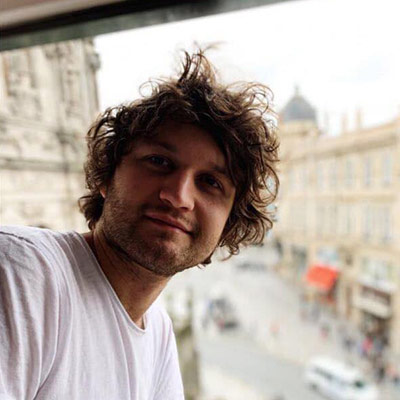 After six years of experience in content writing, Luke followed his passion for male grooming, particularly fragrances, hair styling and natural skin care.