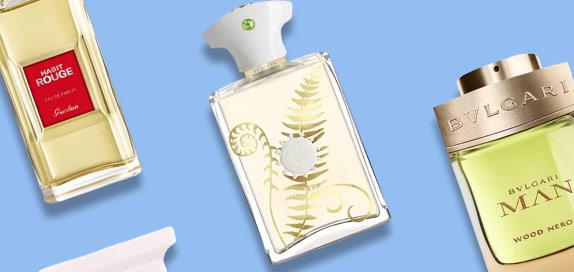 Ultimate Eau de Parfum for Men Guide
By Luke Chapman, Content Writer
With our eau de parfum for men guide, you can find out everything you need to know before buying or using the product including what is the difference between perfume and an eau de parfum and how do you wear an eau de parfum. If you're ready to buy or want to see our selection, visit our eau de parfum for men page.
Eau de Parfum for Men FAQs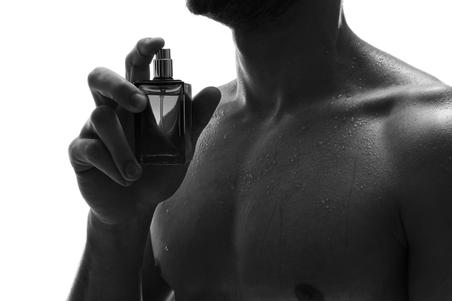 What is the difference between perfume and an eau de parfum?
The only difference lies in the scent percentage: perfumes have the highest scent percentage of all fragrances, sometimes containing a concentrated scent of up to 30%, though they typically lay closer to the 20% mark. A higher scent percentage translates to a longer duration on your skin - perfume with 30% concentration can last for up to eight hours on the skin. An eau de parfum has a slightly lower scent percentage, typically around 16-18%, which means it lasts on the skin for around 4-6 hours.
That is effectively the only difference between the two types of fragrance, though the branding often varies. Perfumes are usually associated with women, though you can find top-calibre male perfumes from esteemed brands. Eau de parfums are oftentimes unisex, tailored towards both genders.
How do you wear an eau de parfum?
Spritzing an eau de parfum onto your skin or clothes couldn't be simpler. If you're new to wearing an eau de parfum then we appreciate that you don't want to waste any spray (that stuff isn't cheap) but it's an extremely easy task. You can either spray the scent onto your skin, whether it's on your wrist or your neck, or spray it onto your clothes. Both options are equally viable and last for 4-6 hours. There is an alternative option of spraying the scent into the air and walking into it, but this can make the eau de parfum lose some of its potency.
We recommend that you only spray it onto your skin or clothes once because two sprays can create an overpowering scent which is sometimes unpleasant for those around you. Just a single spray before you head out the door should suffice, and you can spruce up again after 4-6 hours to stay finely scented.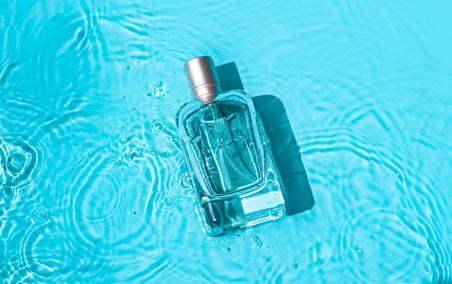 Is eau de parfum male or female?
The beauty of an eau de parfum is that they're often unisex and can be used for both genders. However, we understand that some men want an unmistakably masculine aroma and some women are after unashamedly feminine scents. Our selection of male eau de parfums offers something for everyone, offering distinct, masculine aromas alongside more feminine accords.
Whilst the ingredients and materials may vary, eau de parfums are effectively the same for both genders. The consistency, scent percentage and bottle design is the same, so there's no harm in trying all varieties until you find your signature scent. Most brands offer fragrances for men and women, so if you find a brand that works for you and delivers a fragrance that you like, the intended gender doesn't really matter.
Is parfum bad for the skin?
Perfume often contains synthetic ingredients, which can cause irritation to sensitive skin. However, as the demand for natural beauty increases, the transparency and safety of the ingredients becomes paramount. In today's industry, fragrances are containing more natural ingredients that lace your skin with gorgeous aromas without any damage to your body.
The base of most fragrances is a manmade ingredient called Iso E Super, which doesn't cause any damage to the body, so you don't have to worry about your long-term heath whilst you're freshly scented. If you are worried about the negative effects of an eau de parfum for your skin, you can always spray the liquid onto your clothes to avoid any potential irritation.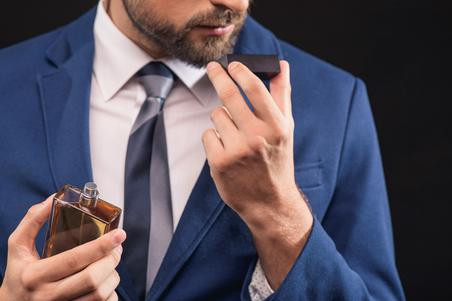 How long does eau de parfum last?
Eau de parfums last for around 4-6 hours on the skin, which is more than an eau de toilette, cologne or aftershave. They're the best option for everyday wear, especially if you're in the office and want to keep finely scented throughout the day. It's sometimes worth keeping an extra bottle in the office to spruce up after a few hours, which is particularly useful for those of you who like to head out in the evenings after a long day at work.
In regards to their shelf life, eau de parfums last for around 18 months or two years before they go off. With regular use you should go through a bottle in a few months, which means you won't have to worry about your eau de parfum going bad before you finish the bottle. Fragrances containing woody ingredients, such as cedarwood or sandalwood tend to last a little bit longer than fruity or citrus notes.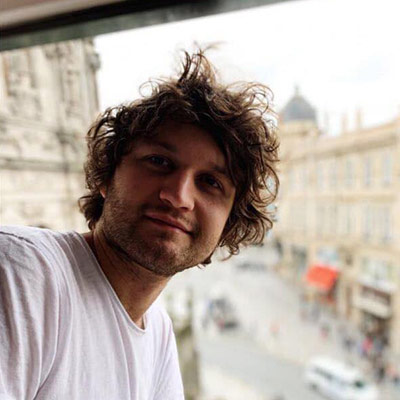 After six years of experience in content writing, Luke followed his passion for male grooming, particularly fragrances, hair styling and natural skin care.