Guide to Men's Aftershave
By Luke Chapman, Content Writer
With our men's aftershave guide, you can find out everything you need to know before buying or using the product including what is aftershave and how do you apply aftershave. If you're ready to buy or want to see our selection, visit our men's aftershave page.
Men's Aftershave FAQs
What is aftershave?
To put it simply, aftershave is a must-have in the grooming kit for any man who enjoys a clean shave. Even if you're someone who keeps a thick beard, the aromatic properties of an aftershave provide an alluring scent. But what actually is it?
It usually comes in the form of spray, balm or oil, and contains an antiseptic agent such as alcohol or witch hazel which primarily prevents infection of cuts and restores fresh and clear skin. Your skin is irritated after a shave and a potent aftershave reduces redness, razor bumps and irritation. A powerful formula completely cleans out your pores and removes any bacteria that may have amassed from shaving foam, as well as protecting your pores from becoming clogged by dirt and bacteria the next time you shave.
Many aftershaves now have moisturising properties that soften and smooth the skin after a shave. Applying them on a weekly basis maintains your clear complexion and the health of your skin.
How do you apply aftershave?
Applying aftershave is extremely simple and can be done in just a few moments. Aftershaves can come in the form of a spray, oil or balm, which are all equally adept at protecting, soothing and calming your skin. Simply start by applying the lotion into the palm of your hands and massage it gently onto the areas of your face that were covered by the razor. If your skin feels particularly irritated, apply more to the affected areas and to any nicks on your skin.
If you only use aftershave for its aroma, it's best to be applied in a spray. Spritz your skin with one or two sprays onto your neck, clothes or wrists. A spray should last for about 3-4 hours, so if you're out and about then it may be worth taking your bottle out with you to spruce up throughout the day.
Retailer your aftershave bottle in the bathroom or bedroom alongside your other grooming products. It's best to make sure the scent of your aftershave complements your deodorant so your natural aroma doesn't clash.
Does aftershave go off?
Though aftershave seems to be a staple of your grooming kit or bathroom collection for years, they actually do have an expiration date. They typically last for up to two years, sometimes a few months longer, so they do have a long shelf-life. The scent of an aftershave can slightly deviate and evolve over time, so try to notice the scent changing after every spritz.
Sometimes an aftershave goes off after around six months, though this is extremely rare. To prolong its longevity, retailer it in a cooler place, such as the bathroom as opposed to your bedroom. If you're someone who gets through a bottle in less than six months, you don't have to worry about its longevity.
If you're using an aftershave purely to soothe your skin and calm irritation after you shave, it should last for up to two years before it loses its potency.
What does aftershave do?
Aftershave has many uses. It's primary use is to calm, soothe and protect your skin after you yield the razor. After a smooth and slick shave, your skin can become irritated by the blades, especially if there are any small nicks and cuts. This can damage the long-term heath of your skin, causing redness, bumps and sensitive areas. A potent aftershave maintains a smooth complexion, keeping your skin hydrated, silky-soft and clear.
Any worthwhile aftershave is full of active ingredients that replenish the skin and create a bright complexion. The restoring materials blend with aromatic ingredients to create a crisp, sophisticated fragrance. Some men use an aftershave purely for its fragrance, which lasts on the skin for a few hours.
Aftershaves are ideal for adding a pleasant scent before a social event, business meeting or first date. Though if you don't shave very often and only use an aftershave for aromatic purposes, we suggest investing in a cologne or eau de toilette because they typically last longer on the skin.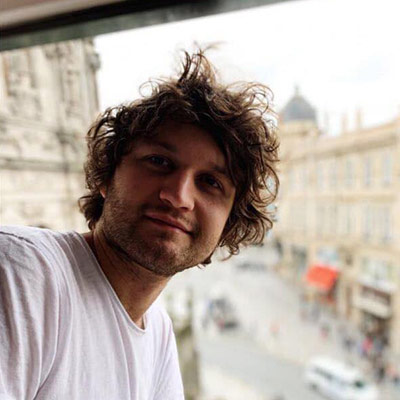 After six years of experience in content writing, Luke followed his passion for male grooming, particularly fragrances, hair styling and natural skin care.