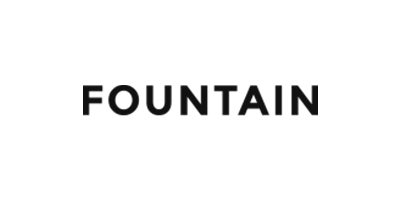 Fountain
Fountain are a prestigious beauty, healthcare brand that provide high-quality and nutrient-rich supplements, that contribute to hair strengthening and skin fortification, to effectively enhance your beauty from within.
Their unique, colourful formulations are well-recognised in the industry; offering a captivating collection of 11 potent potions, these supplements will rejuvenate your skin, promote healthy hair growth and deliver anti-ageing properties like no other - by working to give the skin a plump and youthful-looking appearance.
Derived from the 'Abnormal Beauty Company' – DECIEM, Fountain uphold the key company values: function, design and authenticity, to bring you an innovative approach to nutrition.
With an array of dietary, health-beneficial supplements are each composed of concentrated water-soluble molecules and are suitable for daily consumption.
Boasting a host of press mentions, this award-winning range of beauty, health and wellbeing supplements can solve some if not all of your beauty woes.
Shop from the likes of energy-enhancing, stress-busting and skin-plumping formulas to fully revitalise your body, hair and skin.