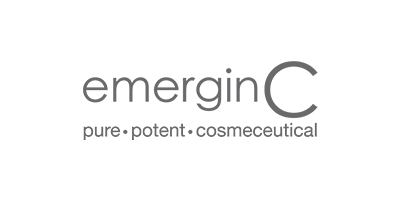 EmerginC
Introducing EmerginC, a beauty brand dedicated to targeting skin concerns including sun damage and visible ageing signs. Their science-led innovations combine medical-grade formulations with optimal efficacy, enabling you to achieve visible results from the first use.
It all began in 1966, with one of the most unique and effective vitamin C skincare serums in industry. Vitamin C is a key ingredient that is used throughout EmerginC's skincare ranges. It's known for its antioxidant properties that repair and protect the skin by fighting free-radical damage.
Through their cutting-edge formulas and powerful botanical ingredients, EmerginC have built their brand through word of mouth, with the concept of never compromising quality or efficacy.
Their range of skincare products capture the latest technologies, that not only combat ageing signs but rejuvenate dull skin and reduce the appearance of pigmentation, to keep the complexion healthy and radiant.
Now, EmerginC offer an extensive array of skincare solutions including facial and body treatments that will cater to every skin type. Whatever your concern, the experts at EmerginC have certainly got you covered.