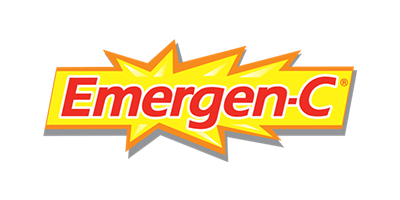 Emergen-C
Whether you have an immune system that sucks or you simply want to feel the best version of yourself, Emergen-C will give you an instant hit of vitamin C, minerals and B vitamins that'll help you feel fabulous.
Emergen-C started in 1978 when Alacer Corp. introduced a simple dietary supplement drink mix for those seeking a healthy way to support their immune system. As word spread about how delicious and beneficial the citrusy drink was, everyone eventually wanted to get their hands on it.
Today, Emergen-C has zesty solutions for all of your health concerns – covering daily digestive, probiotics, immune health, sleeplessness, hydration, energy support and even drinks for the kiddos! And with more than 20 different flavours, ranging from super orange to fruit punch, more and more people are enjoying how tasty and healthful they are.
Full of flavour and full of energy, Emergen-C formulas are here to support your wellness goals. Sip your way to health and happiness with Emergen-C.