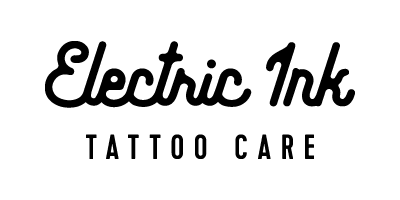 Electric Ink
Leeds based branding agency, Robot Food helps Start-Ups create and establish their brand but after noticing a gap in the long-term aftercare market for people with tattoos, they decided to put their expertise and knowledge into founding tattoo care brand, Electric Ink.
This health and beauty brand became a global success in only 6 months and has since received many awards because of the nourishing, active ingredients in the Electric Ink range.
These amazing products will revitalise your skin and body art, as from a vitamin C-rich serum to a daily moisturiser you can now maintain the vibrancy of your tattoo, hydrate your skin, even your skin tone and smooth fine lines and wrinkles so that your tattoos stay looking vibrant and your skin stays oh-so-soft and supple.
What's more, this brand is 100% vegan-friendly and cruelty-free, so these nourishing formulas will not only benefit your skin and ink but the environment.
Your skin is your canvas so show it some TLC with Electric Ink's innovative and specially designed product range.