Disciple
Discover the Disciple collection of skin care. Make sure you create a brand alert so that you are always aware of brand deals and promotions.
5 products found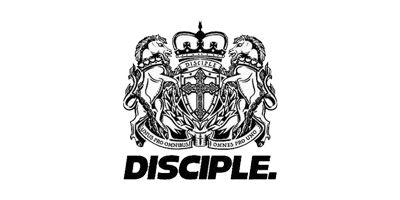 Unwind, relax and treat your skin the right way with Disciple – a stress-busting skincare and wellness brand for all skin types. This is a company made for modern customers who want to slow down and enjoy a relaxing routine morning and night.
Founded by psychotherapist Charlotte Ferguson, Disciple skincare is the perfect way to tackle stressed-out, troublesome and tired skin. Their formulations not only help nourish your complexion, but also help you cope with internal stresses too. Using a combination of adaptogens (powerful plant extracts), prebiotics and linoleic acid, the Disciple range includes high-quality and effective cleansers, serums, face mists and essentials oils.
A fan favourite product includes the Night Shift AHA Cleanser & Cloth, which helps remove excess dirt and makeup. And not to forget the What Spot? rollerball, which helps calm inflammation and reduce redness – the perfect daily spot treatment. No matter your routine, Disciple offer beauty must-haves for all skincare lovers.
Frequently Asked Questions about Disciple
What is the Disciple policy on animal testing and their cruelty-free status?
Their product line is 100% cruelty-free. As such, Disciple never tests products or formulations on animals.