Connock London Kukui Oil Indulgence Collection
Connock London Kukui Oil Indulgence Collection
£28.80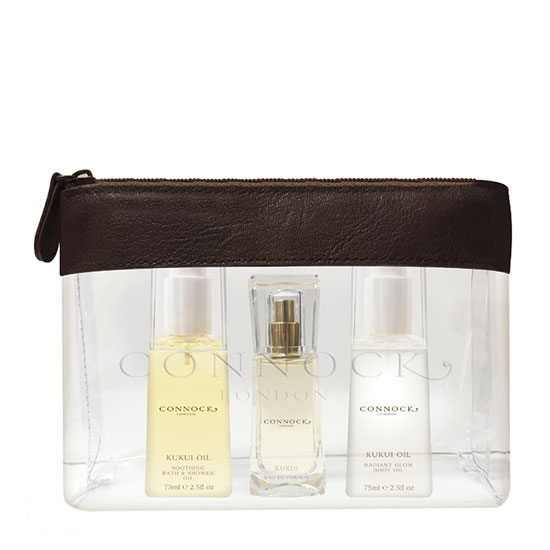 Product Details

Introducing, the Connock London Kukui Oil Collection, a trio of super nourishing and deliciously scented skincare products.

Perfect for those with dry and sensitive skin, this selection provides you with ultimate TLC.

Indulge in the soothing bath and shower oil – a formula that instantly turns into a rich milky emulsion and works to condition and cleanse skin whilst leaving a delicate fragrance.

Once clean and dry you can inject an abundance of moisture back into skin with the Radiant Glow body oil. This light and airy spray gives skin an instant fresh sensation and will leave your complexion glistening.

Last but not least, the renowned Kukui perfume will leave you with a subtle floriental scent that's inspired by the Hawaiian Islands.

Whether you decide to use products individually or together as part of a routine, there's no doubt that your skin will look and feel the best it's ever been.

Connock London Kukui Oil Indulgence Collection contains:

Connock London Kukui Eau de Parfum 30ml
Connock London Kukui Soothing Bath & Shower Oil 75ml
Connock London Kukui Radiant Glow Body Oil 75ml

Presented in a clear cosmetic bag.