Connock London Andiroba Oil Travel Collection
Connock London Andiroba Oil Travel Collection
£39.00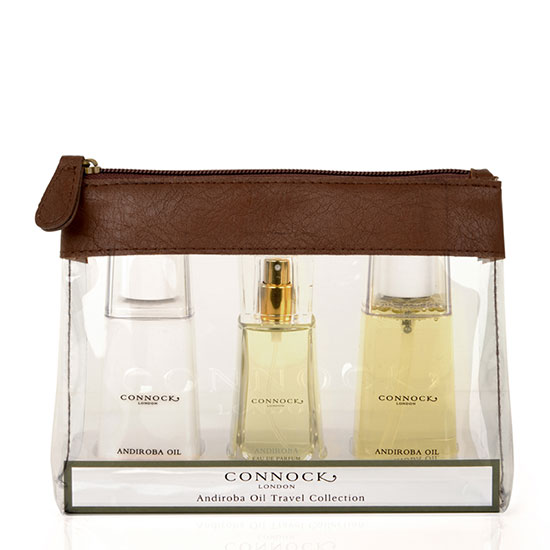 Product Details

Connock London are famed for their ability to turn the natural benefits of andiroba oil into superlative personal care products. Now, this excellent travel collection allows you to never be without some of your favourites.

The Andiroba Eau de Parfum distils the mystery and beauty of the Amazonian rainforest into a single fresh, green fragrance. Opening with citrus accords of lemon, bergamot and Brazilian orange, it directs the senses to a rich heart that balances iris with violet. A deep, earthy base brings sandalwood, cedar and musk together with lavender and Peruvian pink pepper to leave the perfect dry down on your skin.

The deeply moisturising Hand & Body lotion, meanwhile, provides truly exceptional dermatological care, both hydrating your body and supplying it with essential nutrients. Equally, the Hand & Body Wash is just the thing for a quick and efficient cleansing that's not just kind to your skin but also packed with its own nutritive goodness.