Comme Des Garcons
Discover the Comme Des Garcons assortment of fragrances. Be sure that you create a brand alert so that you don't miss out on the brand's sales and deals.
11 products found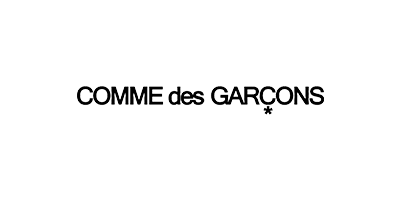 The brainchild of fashion great Rei Kawakubo, Comme des Garcons counterpoints luxury with playfulness to produce a singularly disruptive brand. Translating to 'like the boys', the title was inspired by the lyrics of French chanteuse Francoise Hardy, and proved itself an apt moniker for designs that exist outside the conventional feminine ideal.
Kawakubo's unique concepts found new expression as the brand expanded from fashion to include fragrances. And it didn't take long before her radical olfactory compositions became known and loved for their unorthodox character.
Each scent is orientated around a single ingredient, which is interpreted in exciting and original ways. By drawing out hidden facets, the perfumer creates a highly individual aroma that casts the familiar as unfamiliar, and so epitomises the Comme des Garcons ethos. And this is all before you examine the bottles themselves. Variants on the iconic 'pebble' blueprint, the sculptural, asymmetrical outline fits comfortably into the curve of your palm, reflecting Kawakubo's idea that a fragrance should always be worn for your own pleasure, not necessarily to seduce.
Where can Comme Des Garcons products be bought in the UK?
You can buy Comme Des Garcons products from a variety of retailers in the UK, including Escentual.
But with such a saturated market, it can be tricky figuring out which is the best place to buy Comme Des Garcons products for the cheapest price. That's where we come in. Cosmetify helps by showcasing all the prices from multiple retailers and letting you order online. This means we compare the costs so whether you're looking for fragrances, you can easily find the cheapest price on all your favourite bits and bobs.
Better still, we even show you their delivery costs so there's no nasty surprises once you hit the checkout.
Frequently Asked Questions about Comme Des Garcons
I am trying to avoid products containing silicone. Should I buy from Comme Des Garcons?
There is no silicone in any of their products or formulas.
Comme Des Garcons Features