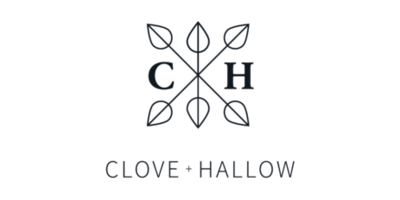 Clove + Hallow
Sarah Biggers, the founder of Clove and Hallow, has undergone a remarkable journey that showcases the authenticity and credibility of the brand she so passionately promotes. Having suffered a debilitating illness, Sarah undertook a holistic medicinal approach which involved drastic changes to her diet and lifestyle. She realised that if her diet was so pivotal in her wellbeing, so is what she puts on her skin. With this realisation, Clove and Hallow came into existence.
The brand incorporates Sarah's holistic ideas into their extensive range of skincare products; there are no parabens, sulphates, phthalates or synthetic fragrances in any of their products. Instead, it's quite simply an oasis of natural, healthy energy.
Such is Clove and Hallow's dedication to purity in their products, they have a 'Clean 15 guarantee'. This pledge means that each product only contains 15 ingredients or less. There are no filler ingredients, just a simple blend of organic ingredients.